A day in the life of a Data Scientist at Exacaster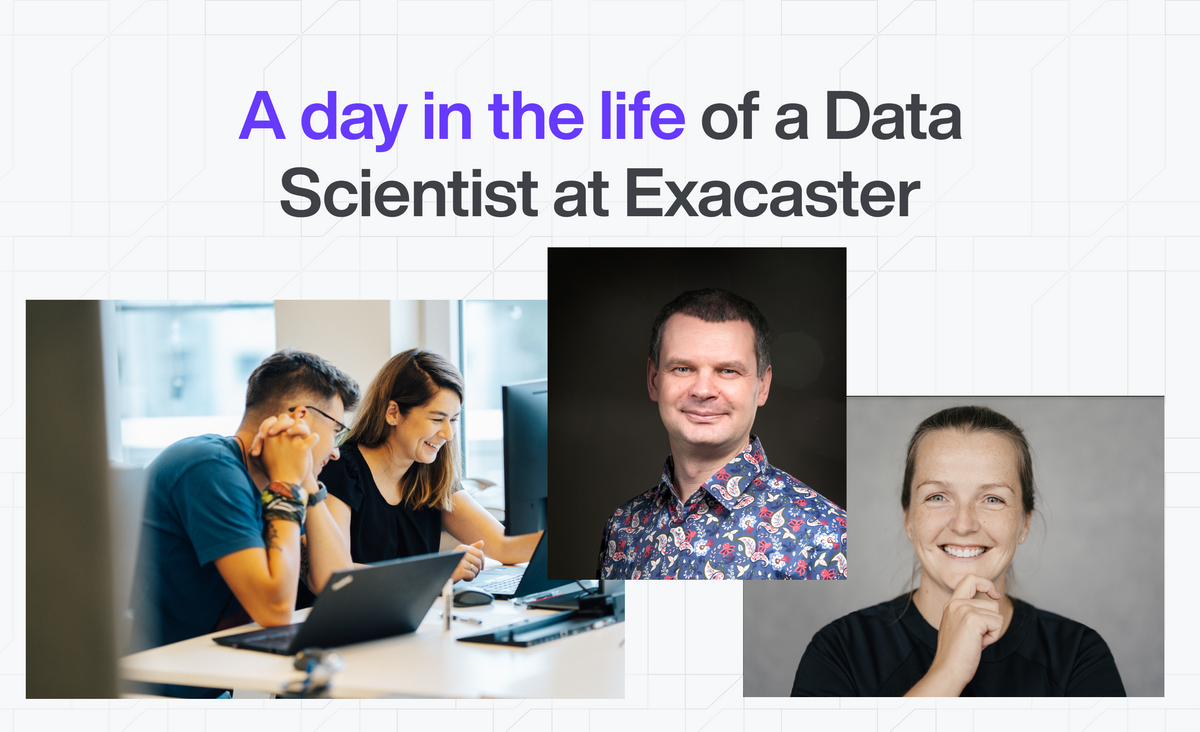 One of 1000 fastest-growing companies in Europe, Exacaster are big data predictive analytics experts. The company's 80-strong team in Vilnius provides vertical AI solutions for telco and retail businesses. Exacaster's data management platform is used to crunch behavioural data of more than 40 million consumers daily across Europe, the US and Latin America.
We caught up with Eglė Baradinskienė, the Head of Analytical Solutions, and Tadas Šinskas, Data Engineer at Exacaster, to find out what it's like to work as a data scientist and what skills you need for your big data career. We discussed two data-driven positions – Junior Data Analyst and Junior Data Engineer.
A typical day as a Data Analyst at Exacaster
According to Eglė, the journey of a Junior Data Analyst joining her team starts with getting familiar with Exacater's products and ways of working. Junior Data Analysts work together with teammates with more experience in big data analytics.
"We have a so-called "buddy" system for all newcomers," she explains. "When you join our team, one team member is designated as your main go-to person for various questions, ranging from your role-related know-how to any general information that helps to navigate the company culture."
From there, a Junior Analyst gradually becomes an owner of the solution area and takes on responsibilities in the development and ongoing operation of Excaster's custom analytics solutions. These include developing and reviewing campaign flows, configuring applications, and conducting ad-hoc data source analyses.
What does a typical day of a data analyst look like, then? Eglė says that the daily tasks of a Junior Data Analyst are highly dependant on the team's current project, but there a few things that a data analyst is sure to do:
Participating in a daily stand-up meeting - the day usually starts with a short gathering when each team member shares what they are working on and any challenges they are trying to solve;
Clarifying the tasks for the day with your buddy;
SQL code writing, debugging, maintaining, and testing in our product Customer Journey;
pySpark code writing in data processing and automation;
Setting up tableau reports for tracking the campaign and its results;
Creating and maintaining technical documentation for implemented change requests and project implementation.
A typical day as a Junior Data Engineer at Exacaster
According to Tadas, a new Junior Data Engineer starts their career at Exacaster from learning the company's main data engineering technologies.
"New team members ease into their role by solving low to medium complexity technical issues and implementing small changes in data flows. Eventually, they get involved in bigger projects, start loading tables from databases, and take on more complex technical challenges," he explains.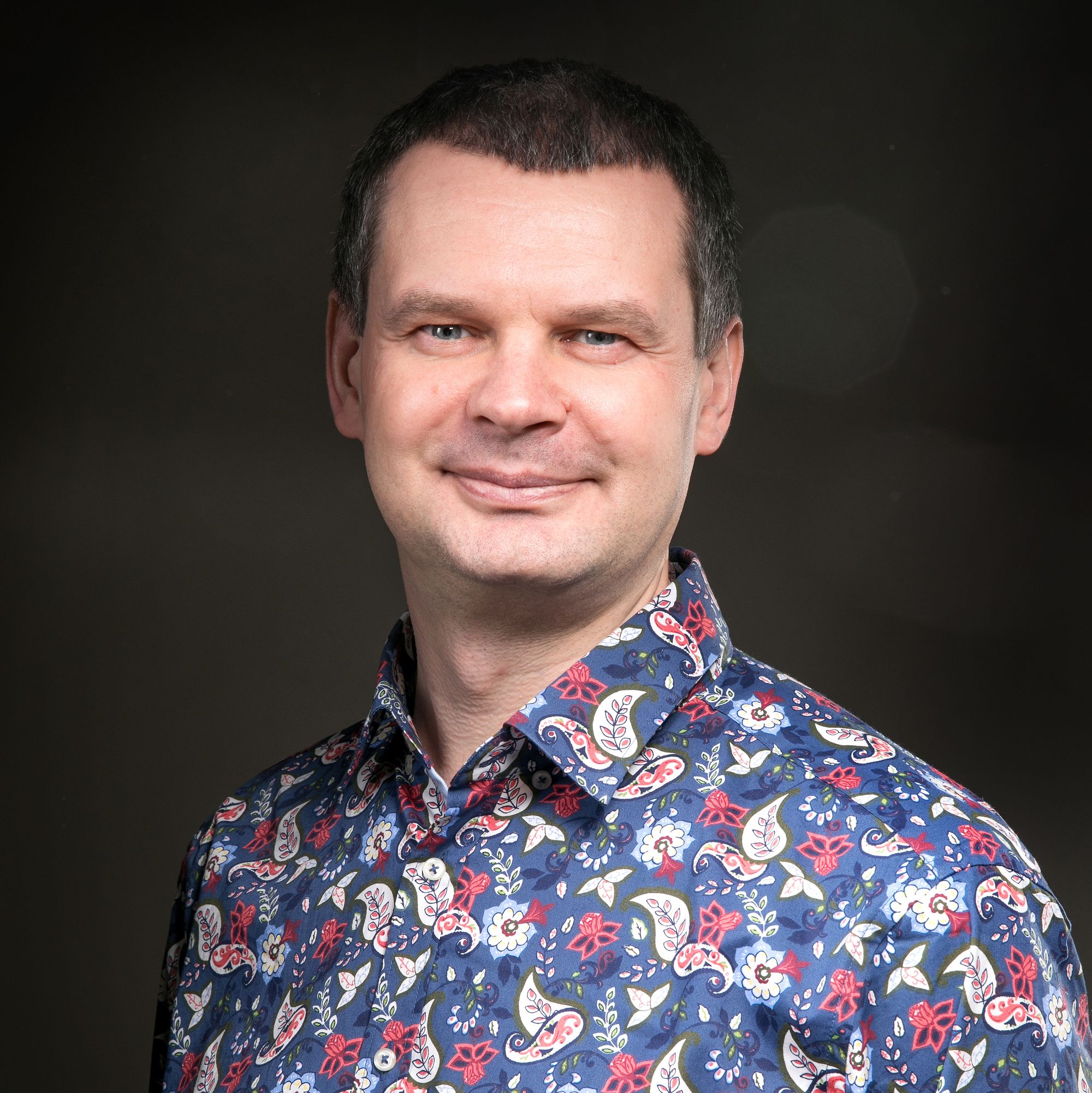 Tadas breaks down the typical daily tasks of a Junior Data Engineer into the following areas:
Preparing data for analytical use;
Building data pipelines to pull together information from different internal or external data sources;
Working on code change requests;
Analyzing and solving client problems;
Developing and supporting ETL processes;
Ensuring data quality.
But data engineering is not a solitary job, Tadas says, and Exacaster's Junior Data Engineers often work with their entire team, too. They participate in daily stand-up meetings, planning and retrospective sessions, and get involved in team discussions on technical solutions and client issues.
Key skills for a Big Data career at Exacaster
For a Junior Data Analyst at Exacaster, hands-on knowledge of SQL is simply a must, Eglė says. "Bonus points if you have worked with Python and BI tools: Tableau, PowerBI or similar." When it comes to soft skills, Eglė expects her team members to be always ready to learn new things, have a high sense of ownership, and communicate openly.
What about Junior Data Engineers? Tadas says that experience with databases and ETL processes as well as basics of Python or other programming languages are the top tech skills for a successful start at Exacaster.
How to land a data job at Exacaster
Want to become a Junior Data Analyst at Exacaster? Get ready to complete a small SQL task for initial technical assessment.
"If the work you deliver meets our benchmark, we are happy to have a chat!" Eglė says. "It's important to meet basic technical requirements, but even more important is the candidate's fit with our company values - ownership, growth, open communication, and meaningful relationships."
The selection process of Junior Data Engineers is slightly different. As Tadas explains, there is a round of interviews before an introductory meeting. Then the candidates are asked to do a piece of tech homework with a data file, which is then discussed during a second round of interviews. "An interest in learning to work with various databases is what sets great candidates apart from simply good ones," Tadas believes.
Acing your interview at Exacaster
What advice can Eglė give to those applying for a job at Exacaster? "Be open and honest during the interviews," she says. "We like when people are able to not only emphasize their strengths but also openly reflect on areas for development - be it catching-up with some technical skills or improving soft skills like prioritizing tasks. What we value most is open communication, eagerness to learn, and teamwork."
What Exacaster can offer newly hired Junior Data Scientists
Joining Exacaster, newcomers can expect diverse and exciting challenges as well as support from experienced big data professionals.
"We use the latest technologies to develop pioneer solutions, so constant personal and team development is what we aim for, day in and day out," says Eglė.
This is reflected in the benefits the company offers new hires. Every employee is allocated a €2,000 annual budget for professional growth, and every second Friday afternoon is dedicated to learning. Exacaster's team can also benefit from a company stock options package and a budget for team-building and workations.
Is data science for you?
We hope that this "day in the life" article has given you a better idea of what it's like to work as a Junior Data Analyst and Junior Data Engineer.
In the coming weeks, we'll be exploring other aspects of working in data science. If you want to learn more about how you too can become a data scientist, check out our article on the education and experience levels you need to study data science. Hopefully, it will break any misconceptions you might have and help you understand whether this exciting field is for you.
If you're already keen on entering the data science profession, we're happy to guide you.