Linda Oranya's story - how a data scientist from Nigeria landed a job in Europe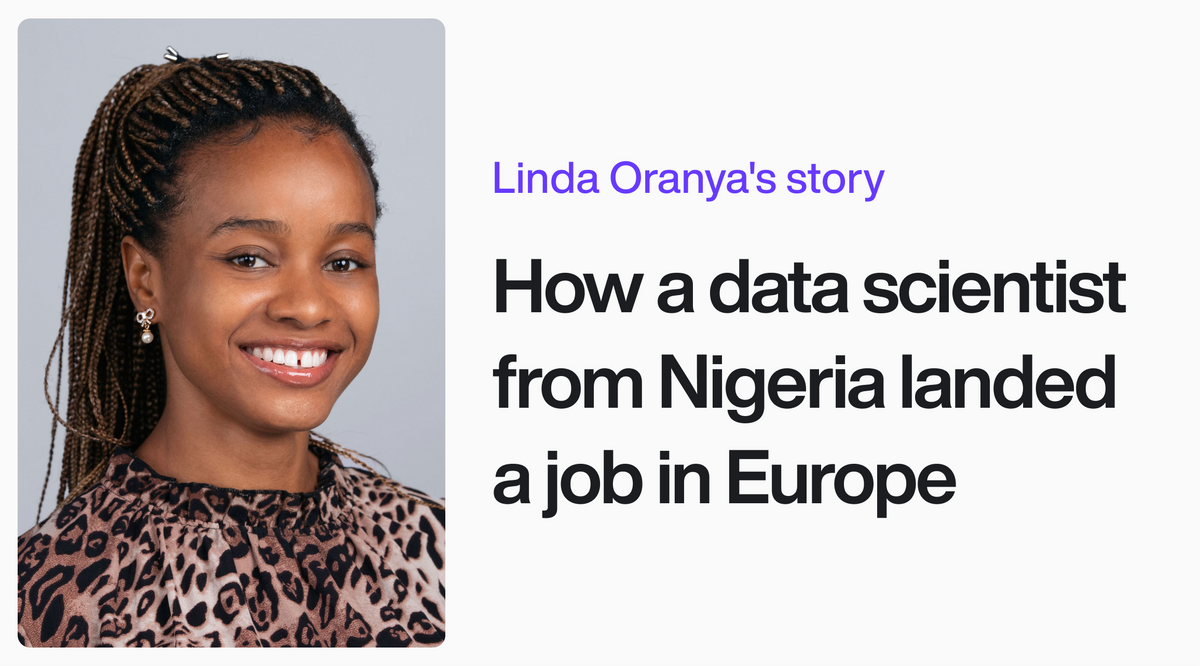 Can you share what you did before Turing College?
Before Turing College, I worked as a data scientist in Nigeria.
What do you do now? What does your day look like?
Currently, I work with the Data team at Metasite Data Insights. My day basically consists of me solving problems using data both internally and externally. It could be as basic as writing queries and building dashboards to monitor ETL jobs or as complex as building a flask application that gets client Reports. Or it could be as frustrating (and interesting) as getting docker to work, but equally it could be as straightforward as scheduling ETL tasks on Airflow. In summary, my day is pretty much dictated by the tasks I get that day..
Did Turing College help you to reach your career goals?
Yes, in fact Turing College helped me get even better at my technical skills as well as soft skills, which I need to achieve my career goals. Turing College was also a great reference for my current place of work.
Is Turing College different from anything you have tried? How?
Yes, Turing College is different because it goes beyond just gaining technical skills, the College gives you a community of learners, mentors, STLs.  This makes learning even more interesting and engaging.
What do you like about Turing College the most?
For me, what I like the most is the community. The community gives you the zeal to want to do better, as you have a lot of people interested in your growth who are constantly cheering you on.
What is your most memorable experience at Turing College so far?
The most memorable experience at the College for me was being a Junior Team Lead. It was memorable because I also had the opportunity to give back a little, by conducting stand-ups, learning from my peers, and having one-on-one sessions with my peers. It truly gave me a glimpse of how unique all learners are and how leadership is interestingly, more about serving and sacrifice.
Any last thoughts?
I am grateful for the learning and community I gained from Turing College and I love that I am a part of that community.