Meet the Turing College learners - future-ready data scientists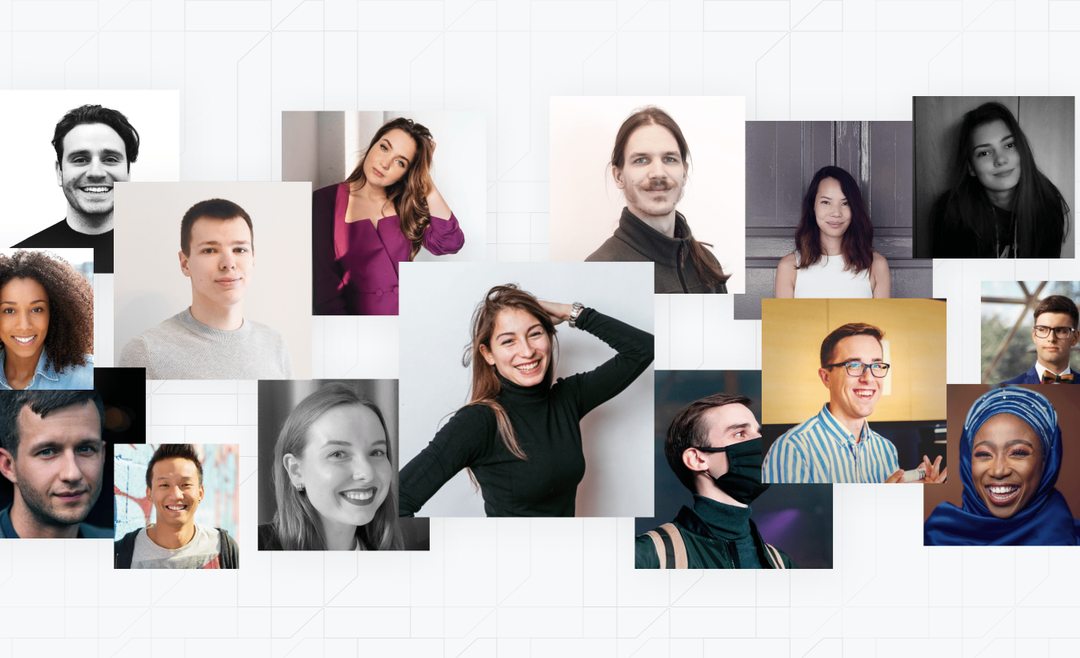 Lorence, Leon and Daumantas couldn't be more different.
They come from different countries - the Netherlands, Serbia and Lithuania respectively. They have radically different educational and work backgrounds. One of them possesses a Bachelor's and a double Master's in Business, and co-founded a tech startup. Another studied Political Science and then Philosophy. The third is a self taught coder who used to be a professional American Football player.
But there's one thing that unites them - a love for Data Science.
For the first of our new series of articles showcasing our fantastically talented learners, we caught up with Lorence, Leon and Daumantas to find out:
a little bit about who they are,
what attracted them to data science,
and where they see their studies and career taking them.
Meet Lorence, the co-founder learning to make better data-driven decisions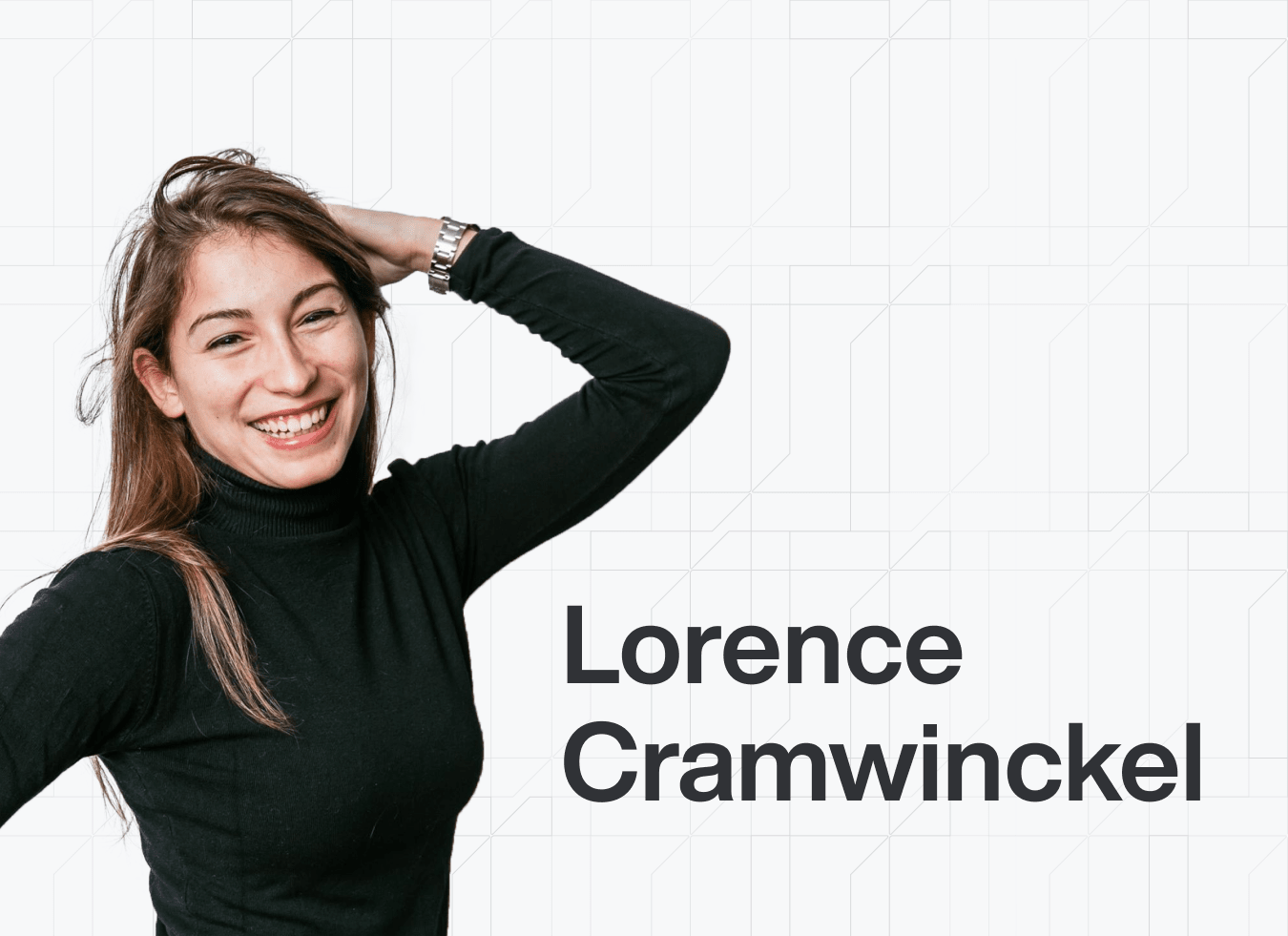 Lorence is a bonafide business brain. Whether it's developing mobile apps, managing a hospitality business, or restructuring a family business to save it from closure, it seems she can turn her hand to pretty much anything. And next in the list of challenges to overcome for this Netherlands native is data science.
A career of making tough business decisions
Lorence is currently enrolled with our first full-time batch of data science learners. But what has led this entrepreneur to move into the field of data science? Well, according to Lorence, it's all about decisions.
"As a data scientist you can literally be at the forefront of decision making and innovation," Lorence explains. "That's what excites me most about studying data science. In a world consumed by big data, the demand for data scientists has never been higher. Data-driven decision making has become increasingly important."
And Lorence knows a thing or two about decision making. She studied International Business Administration at the Rotterdam School of Management, before earning a double (!!) Master's in Business Information Management and Marketing Management. She has also had to make tough decisions in her business career:
She turned around the family hospitality business by solving €350,000 of debt through cost cutting, and also switched from short-term to long-term guests.
She co-founded tech startup Planning Pal and built its platform from scratch. This meant selecting the right tools, adding features, and solving bugs.
She built CRM dashboards as a software developer and created a "hack class" for 15 students covering topics like machine learning, AI, and Blockchain.
That's a lot of decision making right there!
Lorence's pivot towards data science
During the course of her career Lorence had a long held ambition to get into data science.
"I had been wanting to go more into data for a long time," she explains. "But getting a job requires experience, and studying data science all by myself seemed like a big challenge."
Then Lorence discovered Turing College, and the door to her life in data science opened. "I immediately knew this was something that could actually help me reach my goals."
So Lorence signed up with Turing College. What did she expect from her studies? Well, Lorence had two big assumptions about studying data science:
There would be a lot of complex machine learning models;
There would be a lot of self study.
So, were her expectations correct?
"As it turns out, both assumptions were only partly true," she says. "The machine learning models are not as complex when you first lay out a firm basis in statistics and linear algebra. And thanks to the great community of learners and mentors at Turing College, it doesn't feel like a lot of self-study at all."
Studying at Turing College has also demystified the subject for her a lot. "Now that I know how certain concepts work, it doesn't feel like some sort of magic anymore," she explains.
"As a data scientist you can literally be at the forefront of decision making and innovation."
New skills, new perspectives and new horizons
"I can solve problems that I couldn't solve before," says Lorence on the skills she has picked up at Turing College.
She has also gained new insights on the value of data science: "I understand better what a big impact things like machine learning and end-to-end learning can have on real-world problems."
So, what does Lorence expect from her life in data science once her studies at Turing College end? "If anything, I feel more excited about the possibilities," she exclaims. "The field is still evolving so much. I look forward to learning new things as my career progresses, and working on new models every day to tackle these problems even better!"
The Turing College view of Lorence
All learners at Turing College receive detailed and concrete feedback from their peers, data science professionals (called Senior Team Leads or STLs) and Turing College staff.
Lorence was the fastest learned in her batch on module one of the course. She also became one of the first Junior Team Leads - these are current learners who already have a good level of experience, and support other learners in their progress and development.
Unsurprisingly, Lorence is highly regarded by the staff and STLs. Here are a couple of the observations they have made about Lorence:
"A very friendly, positive and open person that is always a pleasure to talk to."
"A very dependable person and a fast learner."
Meet Leon, the American Footballer turned data scientist who is "building the future"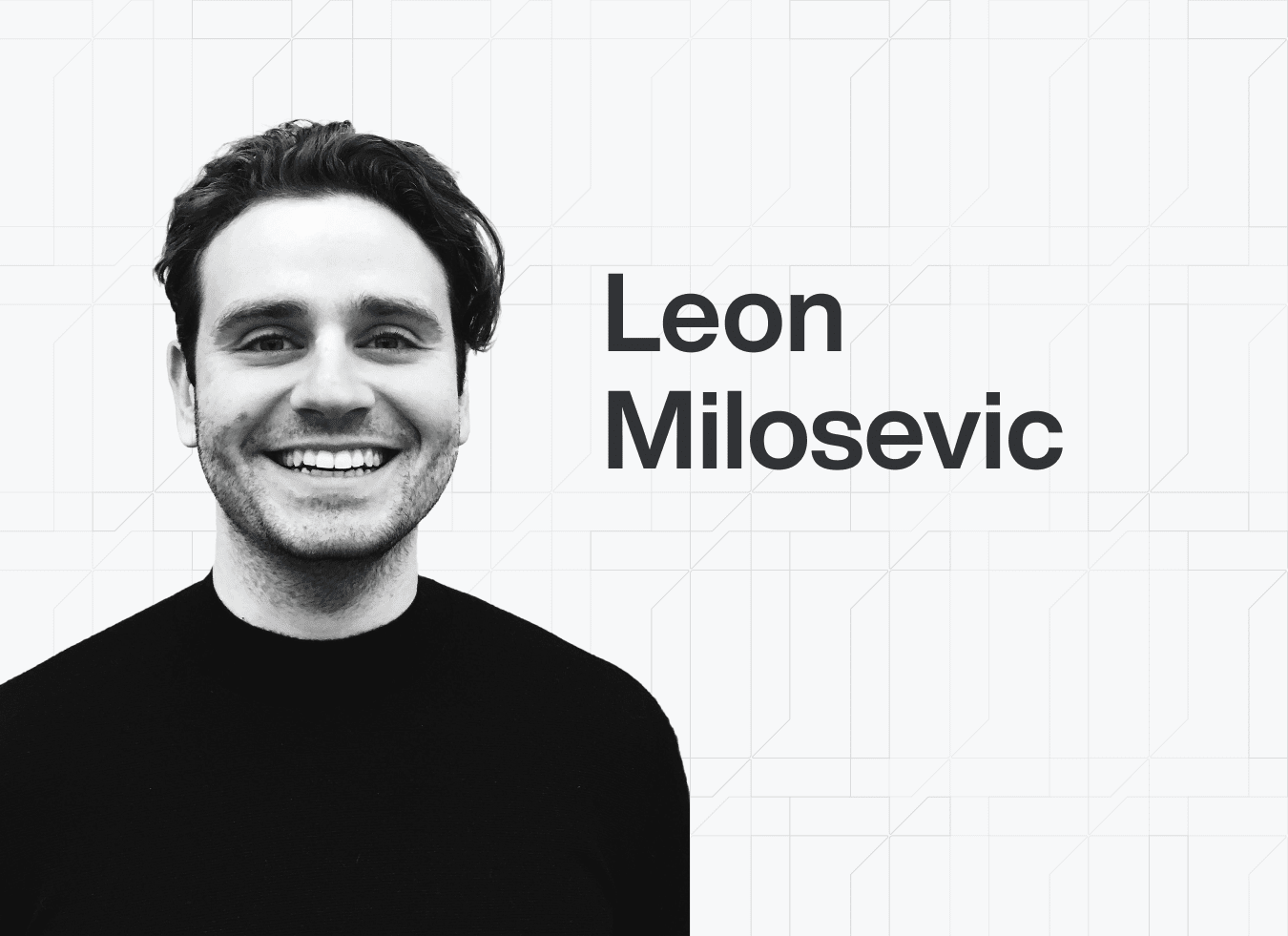 Leon faces challenges head on - sometimes literally, in the case of his American Football career.
His path to becoming a learner and Junior Team Lead at Turing College has taken him through professional sports, education, web development and coding. But constantly challenging himself, and finding it fun, is what Leon does best.
An early interest in data science
Despite the diversity of Leon's CV, becoming a data scientist was a long-term goal for him. "I wanted to be in data science before I started learning how to code," he explains. "For me, data science is an important tool for the future. It is a way for us to automate a lot of the repetitive tasks that humans currently have to do."
However, he felt that he lacked some of the fundamentals to get started in the field: "without any coding or maths experience, it was all quite foreign to me at the time."
So he set about methodically developing the skills he would need to achieve his goal. "I started to learn how to code by myself. Then I worked in web development, which gave me more practice."
And what about the maths he would need? "While I was learning to code, at some point I also started to learn maths." All this extra learning was done with a view to one day transitioning into data science.
Ready to face the next challenge
Perhaps Leon's focused and goal-oriented mindset can be put down to his time spent as a professional athlete?
Before getting into web development, Leon played American Football professionally in Hungary and Turkey. This included being part of the 2016 championship winning Miskolc Steelers team.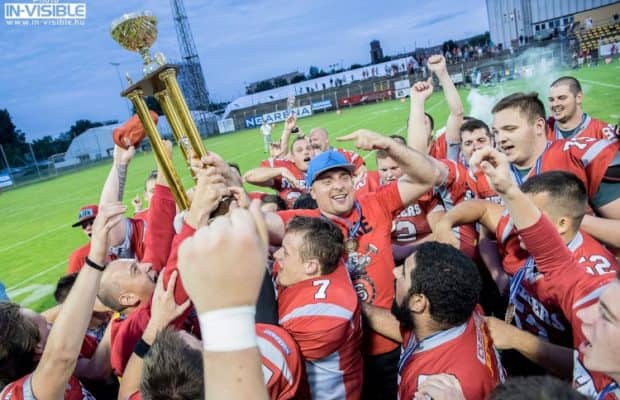 Whether it is professionals sports, language teaching, web developing or (now) data science, Leon appears to thrive on challenges and adversity.
Indeed, since joining the data science course at Turing College, the going has been a bit tougher than he initially expected. "I was expecting it to be a bit easier since I had coding experience, but it turned out not to be so easy after all," Leon explains. "But that is what's fun about it. Constant challenges and innovation!"
And these challenges are certainly driving Leon to succeed in Data Science. He has become a Junior Team Lead, and one team member at Turing College has noted that Leon "displays the humility and curiosity of a lifelong learner."
Data science studies give Leon even more motivation
"I am looking forward to working on real world data and solving problems."
"Now I am more familiar with data science, I see its potential even more," says Leon on the topic of his studies at Turing College. "It's given me even more motivation to become a professional in this field."
It is data science's potential to have a big impact that excites Leon the most. "I am looking forward to working on real world data and solving problems. Data science is a way to build the future."
Leon expects fun and challenges in his data science career once he graduates from Turing College. Judging by his working life so far, that's exactly what he'll get.
The Turing College view of Leon
STLs and staff members have been impressed with Leon's attitude and approach:
"He has already shown he can put in the work required to achieve challenging goals," says one staff member.
"Leon is great at solving real-life problems. He knows how to get the job done and present a solution that works and is useful," comments one of his STLs.
And in terms of his hard skills, "Leon makes excellent decisions when choosing a methodology or tools for a problem to solve," says an STL. He also understands how to "write a Flask-based API and integrate it with the database."
Meet Daumantas, the philosophy postgrad who wants to get paid "to look like a wizard"
It makes sense that gaining a better understanding of the world is one of Daumantas' primary objectives. With a Bachelor's in Political Science and postgraduate in Philosophy, he is clearly someone who likes to think on a grand scale.
But what has led Daumantas from Aristotelian arguments and Cartesian quandaries into the world of data science? "I've always had an interest in Physics and Maths," he explains. "I'm fairly sure I first learned about the idea of data science in the context of Artificial Intelligence research."
For Daumantas, as the world becomes increasingly complex, proficiency in data science will be an important tool for making sense of it all. "With the growing size and complexity of human society, I think it's becoming increasingly impossible to accurately understand the world without looking at, and drawing conclusions from, human behaviour in the aggregate," he explains. "Data science offers some of the best tools to do that responsibly and reliably."
A smooth transition from social science to data science
What about the transition from the Humanities into a field dominated by maths and IT?  Daumantas is confident he'll manage just fine. "I've always had friends who were excellent at coding. I felt pretty confident I could do anything they can," he says with a smile. "And that's despite not knowing a lick about the subject."
So far, Daumantas' confidence appears well placed. After submitting his coding challenge as part of the Turing College admissions process, he received this feedback from a Turing College team member:
"Even though he comes from a completely non-technical background, Daumantas completed the admissions coding challenge in one of the most impressive and unique ways we have seen."
Looks like we have another life long learner on our hands.
The rollercoaster ride to becoming a data wizard
Daumantas describes the learning experience at Turing College as "a rollercoaster."
"One day, you feel like you understand everything," he says. "Then the next day it feels like god has deliberately made my brain incapable of understanding a single damned thing."
But these trials and triumphs are exactly what Daumantas was looking for. For him, making this major shift in his career will be worth it because he will be "working in a team of smart people and being intellectually challenged." He is already getting "a fair bit of this" in Turing College.
He's also attracted by the idea of mastering something that is a mystery to others. "Data science pays well because some of the things it can do look like magic. I like the idea of being paid to look like a wizard."
And he is well on his way to achieving exactly this.
The Turing College view of Daumantas
As we've already noted, Daumantas made a big impression in the application process. This just goes to show that even if you come from "a completely non-technical background", this doesn't have to exclude you from joining the program. As long as you know the basics of coding and are ready to learn creatively, there's no reason why these courses should not be for you.
What else have Turing College staff and STLs noticed about Daumantas?
One points out that he has "a very strong ability to constantly move outside his comfort zone and push himself to achieve more in difficult situations."
He is also a "communicative person" whose speed of progress through the course is accelerating as he gets more familiar with the fundamentals.
Another notes that Daumantas is ready to apply his knowledge in creative ways: "He created an idea for an indie game that took off on it's own and has become quite popular."
His background in the humanities and social sciences, combined with his newly acquired skills in data science, are clearly going to result in great things for Daumantas.
More learners joining in 2021
Leon, Lorence and Daumantas are all part of Turing College's very first batch of data science learners. They kicked off their studies in November and December 2020. And members of this cohort are already securing new jobs thanks to their studies with us.
If you're interested in becoming a data science wizard like Leon, Lorence and Daumantas, you can get more details on the Turing College admissions process here. Admissions for the second batch of Turing College learners closes on 31st March 2021.