Telia partners with Turing College to prepare data professionals in telecom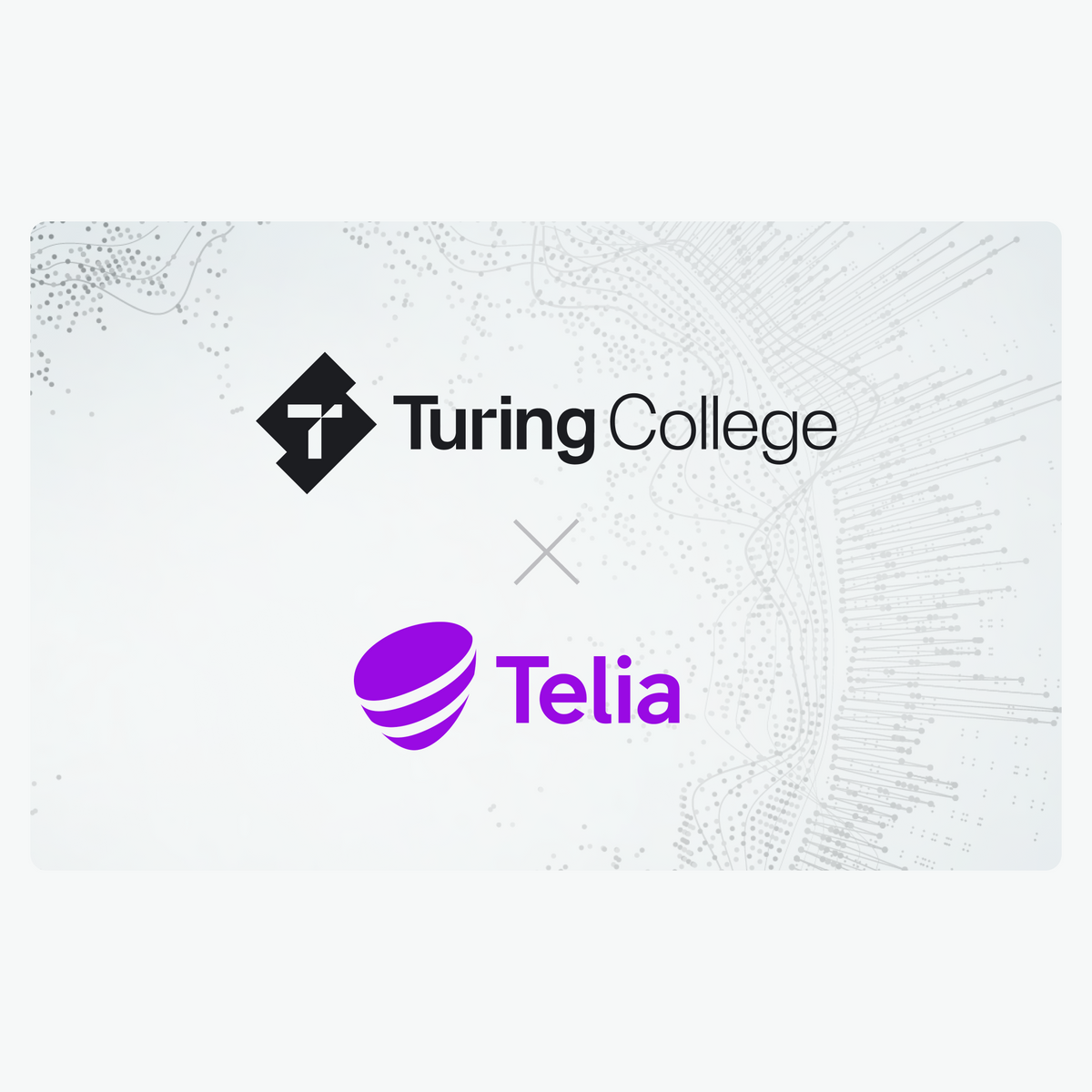 Telia bases many daily business decisions on big data. They're constantly developing and improving their data engineering infrastructure. Currently, they are implementing Analytics Infrastructure and constantly hiring new data scientists and engineers to cope with new challenges.

"For us, it's essential to implement the most innovative technologies to maintain our edge over competitors. We have started to build a new data warehouse using AWS Redshift, which will meet our analytical needs. In parallel, we're implementing QlikSense, which will help our employees to access essential data points in a user-friendly interface and in a GDPR compliant way.

We're happy to partner with Turing College, which will help us attract new talent. We think collaboration between education and technology is super needed to make an important positive impact on our society!" - said Asta Bagdonavičienė, Head of Business intelligence at Telia.

Why Turing College?
"We have started collaborating with Turing College because we've increased demand for data analysts. We have many internal training opportunities, continuously expand our current partnerships, and support apprenticeship-type program development. We think Turing College is a great fit to become Telia's partner as they have key successful school features: rigid admissions, intense and practical studies, an education team from TOP worldwide companies, up-to-date curriculum, mentorship, and career support. We expect that their courses will fill the demand for data professionals that we're having. We're happy that people who're looking for world-class practical data-focused education can find such a school in Lithuania and learn from the best practitioners." shared Erika Marengolcaitė, HR People Partner at Telia.

About Telia
Telia is a technology pioneer digitalizing society. Today their 20,000 talented colleagues serve 25 million customers across the Nordic and Baltic region with essential digital infrastructure and digital services that are fundamental enablers of the digital societies we live in. They are the telecommunications leader in the region, the leading Nordic media house, and the leader in ICT in both Finland and the Baltics.

What they do
They are the hub in the digital ecosystem, connecting individuals, families, businesses and communities to the communication, ICT and entertainment services that enable and empower their lives. They have a deep social conscience that drives us to use their technology to be agents of improvement in society.They are constantly innovating themselves to do better for customers, owners and the societies of the Nordics and the Baltics.