The best AI tools in 2023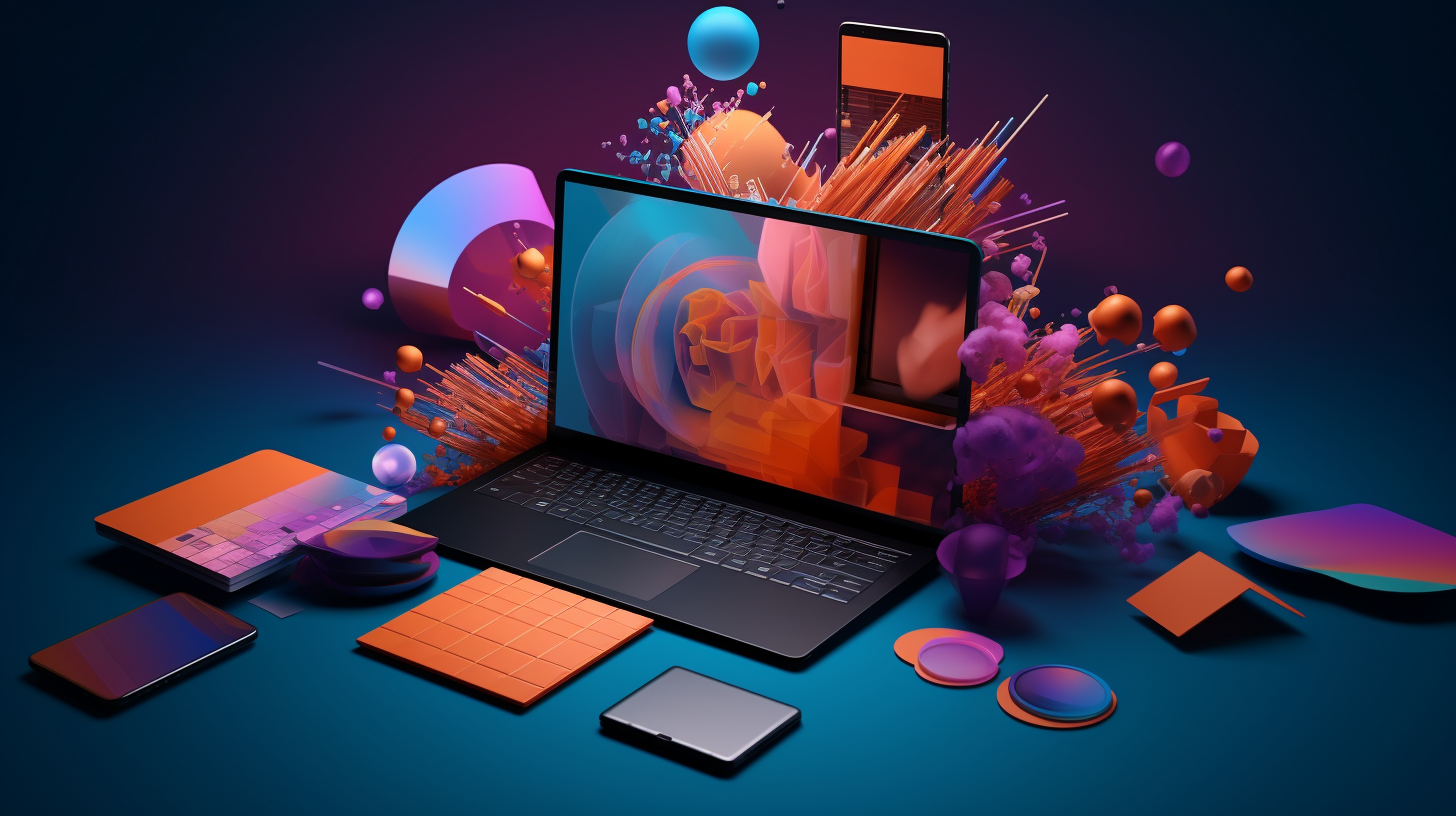 ChatGPT has taken the world by storm and it has really opened our eyes to the possibilities of AI. But this is not the only AI tool on the market and we can easily lose track of all the AI applications emerging in the industry right now. So let's talk about some of the most exciting tools that are entering the market and could become game-changers in our day-to-day lives.
Nvidia Canvas- your personal Van Gogh
For: Designers, creatives, and artists
Cost: Currently free but you need Nvidia RTX
Nvidia Canvas is a powerful AI painting tool that could revolutionize the creative process in the digital space. It offers a dynamic platform to bring your imagination to life by converting simple sketches into photorealistic images. Just imagine creating an immersive, 4k-resolution landscape with just a few brush strokes. That's exactly what Nvidia Canvas can offer and it´s a great tool to help with generating new visual ideas and concepts.
Best Features:
Draw photo-realistic landscapes in minutes
Create 3D backgrounds quickly using basic sketches with Panorama mode
Integration with Unreal Engine 5 is a huge deal for the gaming industry. Easily transfer your 3d landscapes for gaming applications
Kaiber: Video and Audio Generation for Artists
For: Artists and content creators
Cost: From $5/month if you want to explore its features to $30/month for heavy users
Kaiber stands out as an AI tool that can turn your text prompts or images into captivating videos and music. Its simple interface is designed to be accessible by users of all technical abilities and gives you a great deal of control to create content the way you want.
Using basic text prompts, you can quickly craft unique videos with special effects that will help your content to stand out.
Best Features:
Storyboard interface stands out as a user-friendly function that gives you a great deal of control to take your creativity to the next level
Use simple text inputs to create and edit your videos
Create visuals that work with your music and respond to beats and rhythms
Use text prompts to transform still images into cool videos or change the look of your videos with just a few clicks
Caktus AI: your personal AI assistant in education
For: Anyone who wants to learn or works in education
Cost: $14.99 per month
Caktus AI wants to transform education by offering personalized learning experiences that are tailored to your unique needs. The platform acts as your personal AI assistant and can help you with writing, math, and coding. It evolves with you over time and as your learning progresses so do your learning instructions.
Best Features:
Comprehensive support writing assignments with tools like essay writer or paragraph generator is its best feature
Avoids plagiarism in writing but this is not bullet-proof
Math solver and code writer are good however can be easily accessible with other AI tools for free
AI-based applications that aid teachers in the classroom
Wisdolia: Automatic Flashcards for Effective Learning
For: Students
Cost: $2.50 per month
Wisdolia is a versatile study aid that automatically creates flashcards with questions and answers. It can absorb content from websites, PDF files, or YouTube videos on any subject and provide you with key concepts, definitions, examples, and practice questions. Wisdolia can revolutionize your learning experience by making it a lot more effective and efficient.
Best Features:
Simple and quick process to gather the information you need
Automatic flashcard generation to boost your learning productivity
Flashcards designed using proven methods for effective information retention and study preparation
Rewind AI: Your Personal Assistant
For: Anyone who wants to track their activities
Cost: Access with basic features is free and the full version is $19/month
This AI tool may attract some controversy! Rewind AI uses your laptop's microphone and webcam to make everything you've seen, said, or heard searchable. It's a reality that allows you to ask questions about anything related to your past activities, providing a personal assistant-like experience. Rewind AI wants to save time and eliminate the need to retrace your steps when searching for specific details.
Best Features:
Uses the laptop's microphone and webcam to record and transfer all your activities into searchable content
Strong privacy measures to protect your data and give you full control over the data stored
Easy access to your activities, giving you quick and accurate access to past information.
Studio D-ID: Talking Avatars at Your Fingertips
For: Content creators and businesses
Cost: Starts from $14.4 per month depending on usage
Studio D-ID allows you to bring your portrait photos to life creating talking avatars at the click of a button. You can take portrait photos and transform them into engaging videos using simple text prompts. Its AI functionality lets you add human-like emotions and expressions to your avatar which is a game-changer for video production. Need to record a training video? Forget about paying for a full film crew and just upload a photo with a script. It´s that simple!
Best Features:
Create talking avatars of yourself or others in various languages and styles
Functionality to edit avatars and produce photo-realistic videos
Integration with chatGPT to help you with script writing
Significantly speeds up video production and drives down costs
DoNotPay: The Robin Hood of Legal Disputes
For: Anyone seeking legal advice
Cost: Free with some more premium features requiring a subscription fee
What if you could have access to a lawyer with a record of thousands of successful legal cases but at a fraction of the cost? That's what you get with DoNotPay, your personal AI lawyer powered by chat GPT. Initially created to dispute parking tickets, it has grown to offer legal services with a range of cases from insurance claims and divorces to asylum applications and much more. It has been trained using an extensive database of legal documents and can produce legal paperwork based on your needs.
Best Features:
Gives legal advice tailored to your unique circumstances
Produces legal document templates to address your case
Gives step-by-step guidance on filling out documents and legal procedures as well as what to say in certain situations
SOUNDRAW: AI Music Generator for Creators
For: Content creators and artists
Cost: Free with a paid $16.99 version if you want to retain recording rights and have access to in-depth editing features
Easy to use yet powerful AI music generator that can help you create customizable songs. Editing is simple enough and anyone without prior knowledge in making musing can create professionally looking soundtracks. Using a neat-looking interface, you just need to decide on a couple of parameters such as genre, instruments, mood, and a few others, and it will generate your song right away.
Best Features:
Fully customizable song generation using simple parameters
Users retain 100% of recording rights and can use the music anywhere without further fees
Mixo: AI-Powered Website Development in seconds
For: Anyone who needs a website
Cost: Starts from $7 per month
We know there are lots of platforms designed to help you build a website but this new tool takes it up a notch. Mixo is powered by AI and can create functional and visually appealing websites that are user-friendly and follow the latest design trends. You just need to give a brief description of what your website would be used for and it will do the rest. Mixo will generate your customizable website in seconds.
Best Features:
Automates the creation of websites
Uses machine learning to optimize layouts and create user-friendly platforms
The future for AI is looking bright and It feels like we are only scratching the surface of what's possible. Looking at these tools, it's clear that they have been inspired by pain points and problems many of us have. Whether that's not having the budget to implement your ideas, limited technical knowledge, or time constraints, AI is helping us to tackle these problems head-on. Transforming complex tasks into easy-to-follow, automated steps has never been easier.