Team-building in the Work from Home (WFH) age: from Zoom lunches to outdoor exercise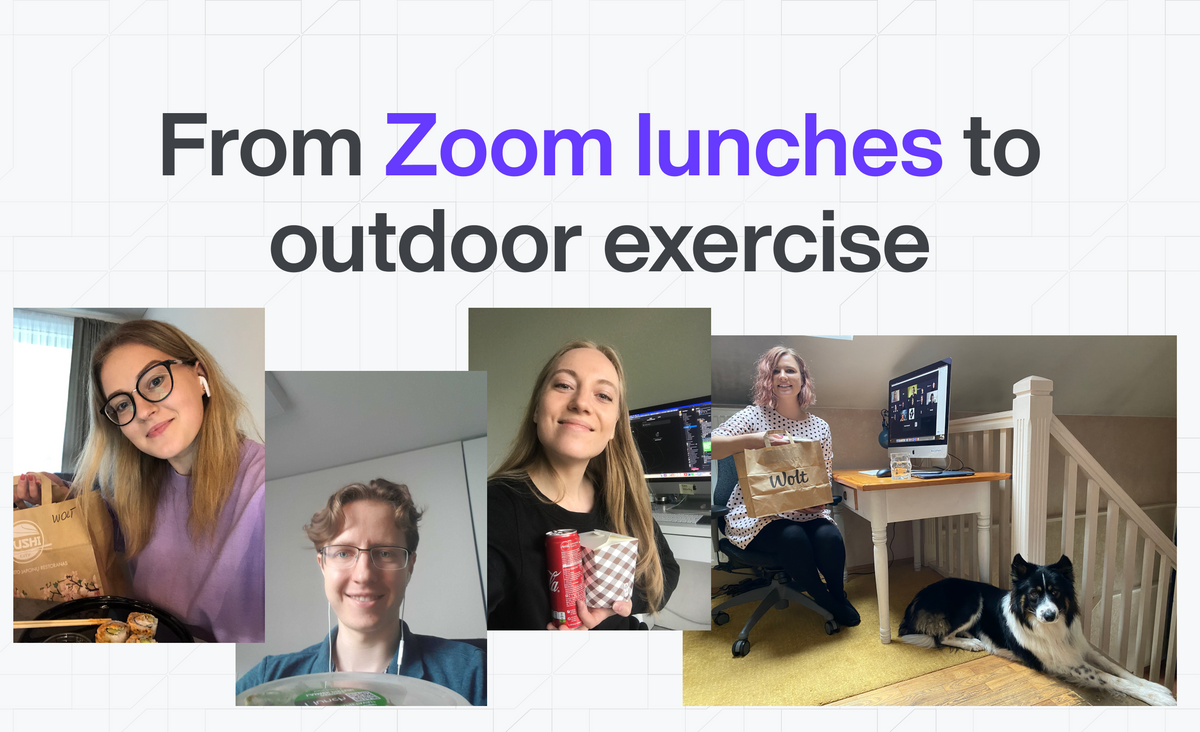 Work from home certainly has its cons. Zoom fatigue, the vanishing divide between work and leisure, decreased physical activity and an increased sense of loneliness. We've all been there. However, for many, the perks of being in charge of your own schedule, spending more time with kids and pets, and the ability to work from a sandy beach trump the drawbacks. No wonder that surveys show people wanting to continue working from home, at least partly, even after the pandemic is over. After numerous experiments and trials, the team at Turing College found what works for a hybrid working environment, and our HR manager Algė Masiulytė is happy to share her findings.
"Turing College is multicultural, and remote work culture has always been a thing for teammates living abroad. Our team is 100% behind the idea to keep working from home or having the option to work from the office or a co-working space when necessary," Algė says.
The vanishing line between work and leisure
According to Algė, when time came to switch to remote work, it was important to provide everyone with things necessary to make work from home as comfortable as possible – from comfortable chairs and tables to desktop computers.
"The switch came with challenges that go beyond logistics. We quickly noticed that people were finding it difficult to separate work from leisure – since both take place at home, daily rhythms get easily disrupted. To help everyone feel better, we pushed the working hours to later in the morning. With the help of internal communication tools, we regularly encourage our employees to be mindful about separating work from leisure. Sometimes all it takes is a nudge!," Algė emphasises.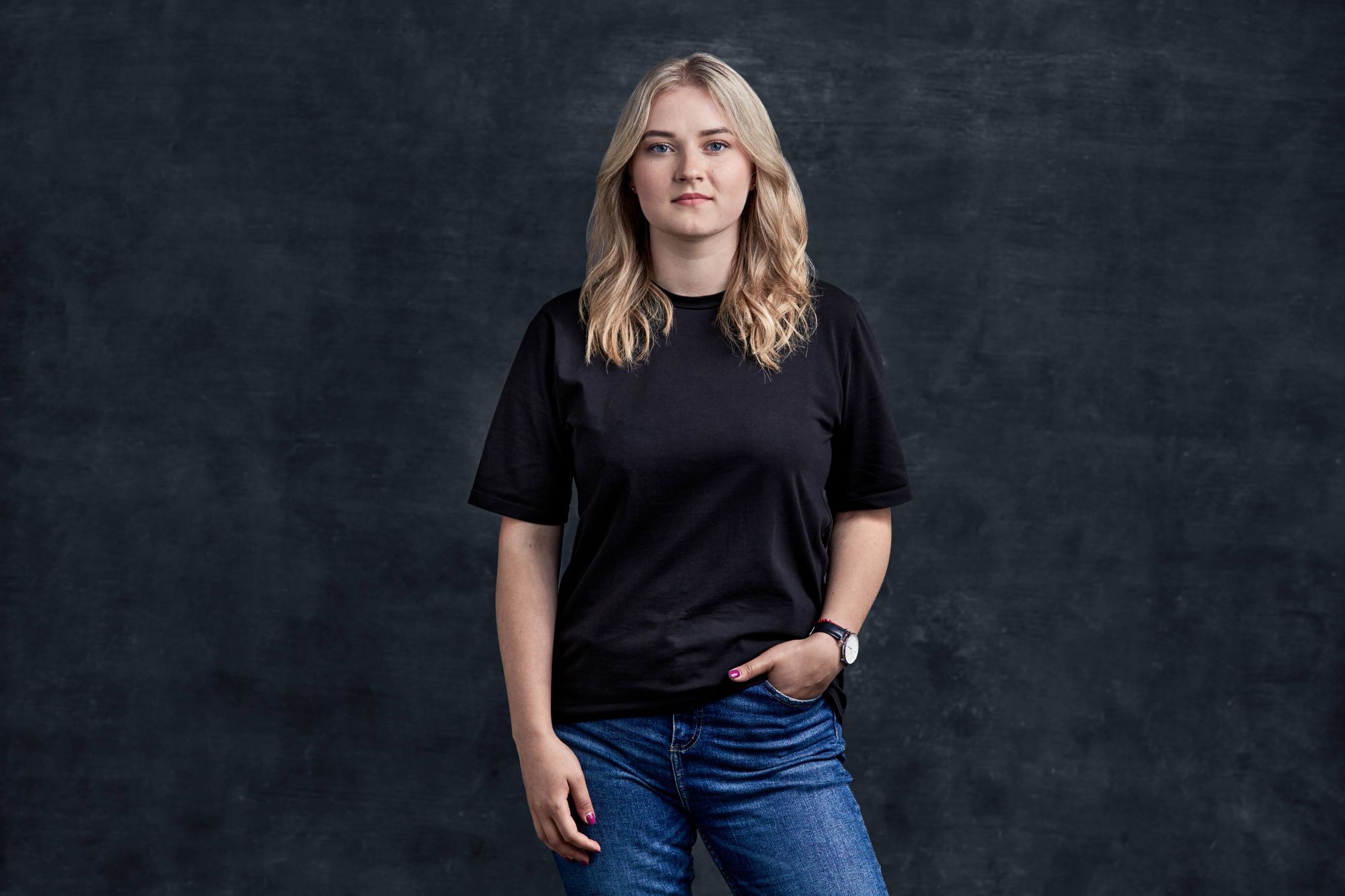 Water cooler talk gives way to "coffee buddy" chats over the phone
Algė claims that upon switching to work from home, team members experienced not only an increase in the number of video calls, but also a change in the nature of conversation itself. Shoptalk became dominant, crowding out casual, friendly exchanges in the kitchen, office, and elsewhere.
"To make up for the fact that some team members who have joined us during lockdown have never met in real life, we started encouraging them to have weekly informal conversations with randomly assigned "coffee buddies". We wanted to get people talking about matters unrelated to work. This helped many of our newcomers get to know each other a bit more intimately," says Algė. "We also started holding different workshops on topics like time management, which proved especially useful during the lockdown".
Company lunches broadcast from around Europe
According to Algė, before the lockdown, the team was used to have monthly breakfast together at the office, which has since been replaced by monthly lunches via Wolt@Work.
"Having the time and space to just hang out is very important for team building," says Algė. "I really appreciate Wolt being in many European countries. This means that our colleagues from abroad can be fully present during the chow down. It's also great that instead of mucking about with separate orders you can just order the food in advance, which really helps with finding a time suitable for all team members. I couldn't be happier with our partnership."
According to her, Wolt@Work facilitates scheduling, allows team members to choose from a variety of restaurants, and paying is so easy that it's hard to even imagine something better.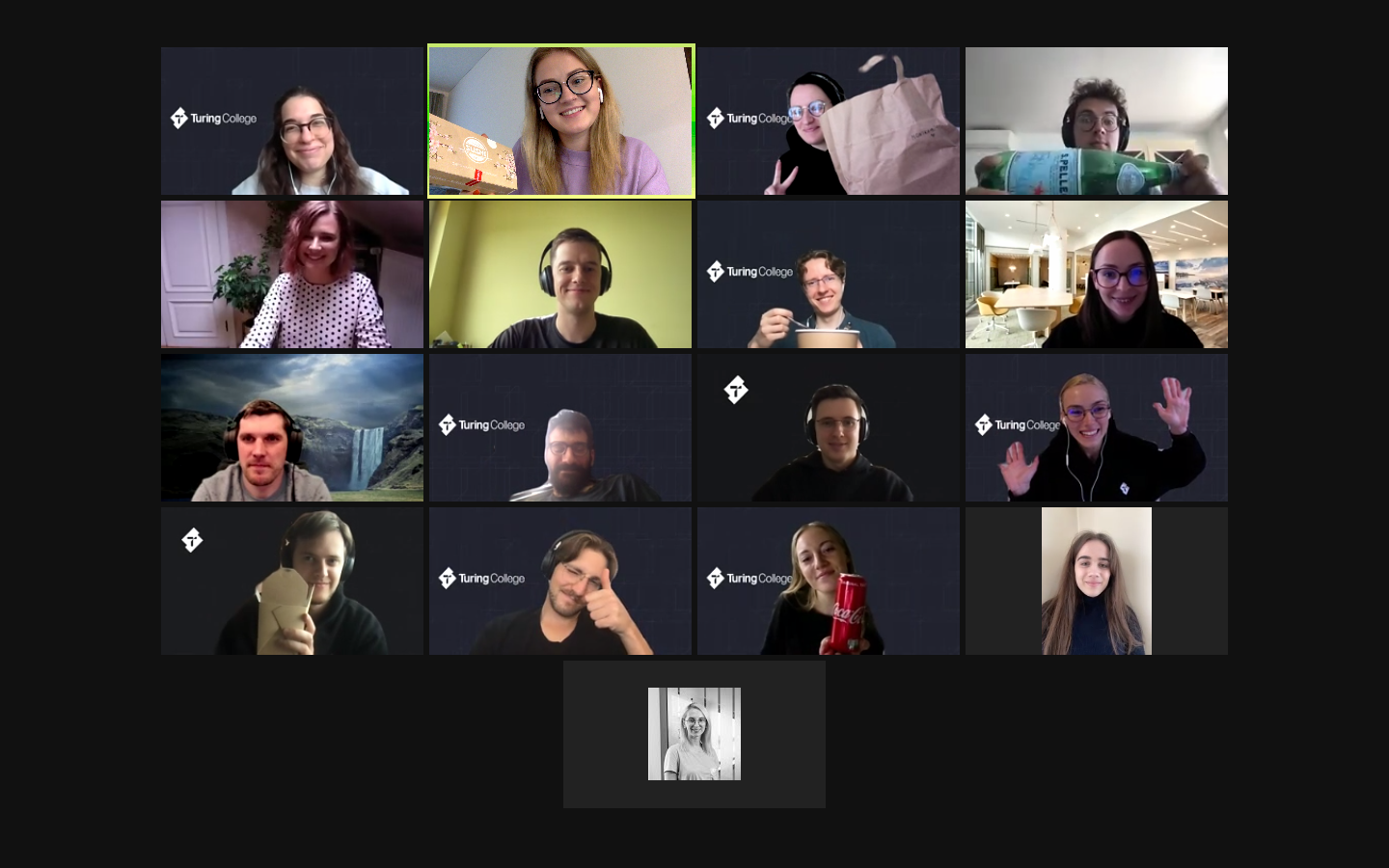 Post-lunch calorie-burn with colleagues
In addition to the "coffee buddy" initiative, live-streamed company lunches and workshops, Turing College also has a running club, which has been gaining in popularity thanks to warmer temperatures:
"It's great to see the club being joined by former employees and learners. Reduced physical activity has likely been a reality for most office workers, making physical challenges and sports clubs among the best ways to motivate each other to move. Since neglecting exercise can lead to serious health problems down the road, we eagerly await all future possibilities to include as much physical activity into our schedules as possible, making the new normal a bit more dynamic and well-rounded".
A different, yet no less paramount incentive scheme
Algė is certain that having an incentive programme is one of the most important factors in helping team members perform better. That being said, the company's incentive structure under lockdown is bound by rules that don't necessarily apply otherwise.
"It's mostly focused on strengthening interpersonal relations which, in turn, boost the team spirit under different circumstances. For instance, our virtual Christmas event included the making of "tinginys" (a type of cake popular in Lithuania), with each team member going through the steps in their own kitchen. A super simple decision at first glance, in reality, it was another great way to bring people together given the circumstances. For some, it was their first time making the dessert," Algė notes.
Turing College also designed their own line of hoodies and face masks for our team members. It all worked out in a playful way – the TC logo became a convenient identifier, which made it easier for people to recognise each other despite all the facial gear.
Managers lead the way in adopting productive behaviours
The startup also has a "gratitude board" where team members can thank each other for assistance, support, or anything else.
"I feel strongly in saying that our company is quite exceptional in terms of empathy, availability, and readiness to extend a helping hand. The louder and the more frequently we express our gratitude to each other, the more helpfulness and mutual respect become entrenched at the company level. I believe that in this period of social distancing – gratitude, respect, and interpersonal attention play the leading role in our social lives. Compliments and even simple acknowledgement can boost employees' self-confidence, elicit positive emotion, and motivate. It's also important that model behaviours come from direct managers – they should be the first to empower and give some confidence to each employee," Algė explains.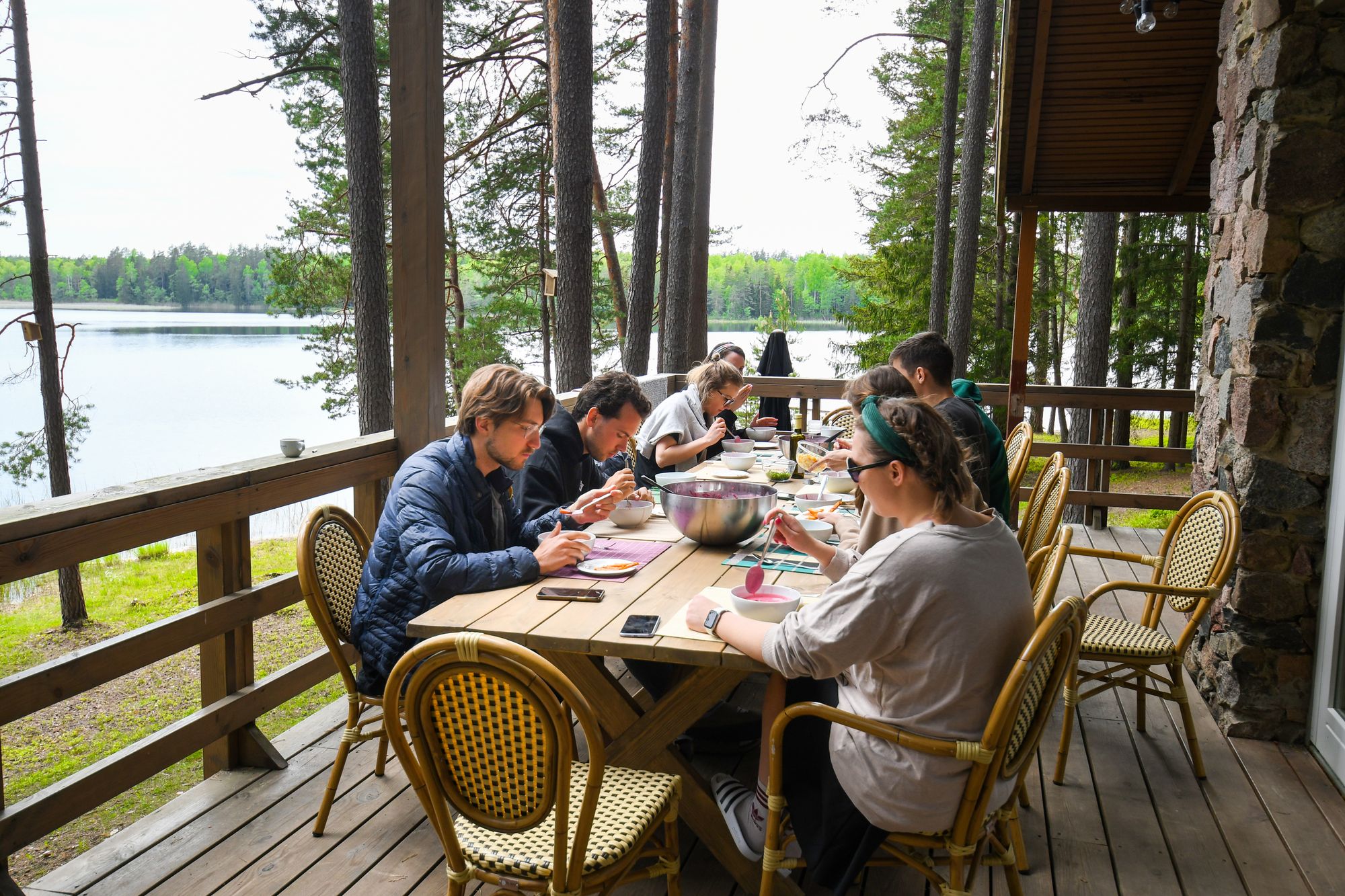 Open communication – a vital need
In regards to company values, Algė singles out a key feature that characterises all startups, namely – a team mobilised behind a common goal and idea. She believes that working in organisations with a culture and staff geared to inspire prevents the dissipation of team spirit even in circumstances that obtain during a pandemic.
"Apart from common initiatives carried out at the organisational level, each team has its own traditions, methods of cultivating interpersonal relations, sharing feedback, and ensuring mutual trust, which make for an environment conducive to free expression and communication. The latter is important at all times, but especially during a pandemic. In my view, sharing has to be all-encompassing – from current mood, daily experiences and concerns to ideas, suggestions and misgivings. The more openness in conversation at the team level or between individuals, the faster we'll be able to identify problems and help each other out of a tough spot," Algė believes.
According to Algė,  one of the disadvantages of remote work is that we're forced to rely solely on verbal communication, at the expense of body language. This requires extra attention to language because we need to convey as much information as possible.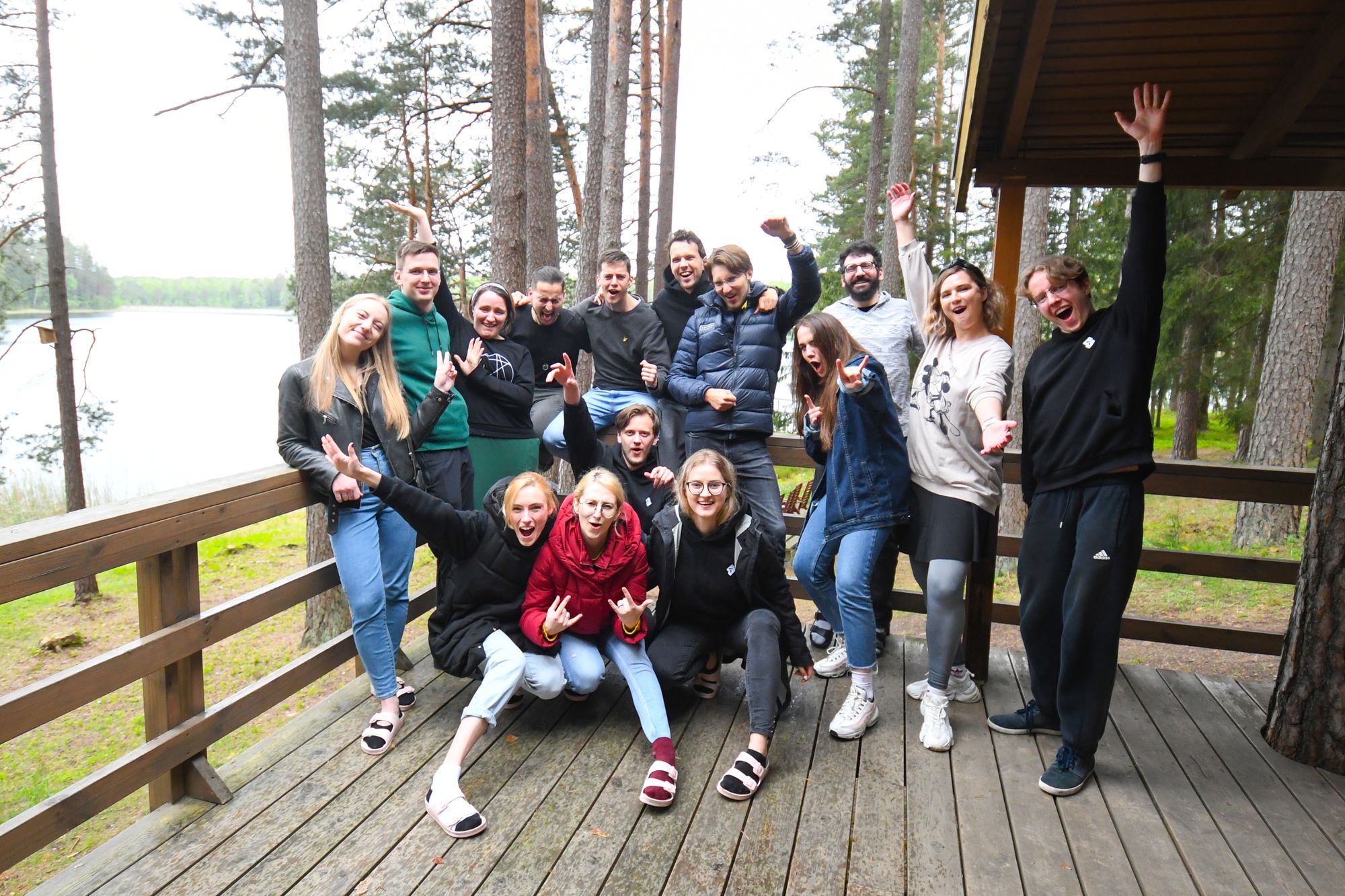 Turing College-recommended apps
Algė is certain that hunkering down at home for long periods of time leads to emotional imbalances and drops in energy levels and productivity. Spending all day in the same environment and lacking vital social interactions (in addition to other woes) all contribute to a deteriorating emotional state.
"I'd like to express my appreciation for our budding friendship with Mindletic – a startup devoted to mental "workouts" that we hope will assist our team members in taking care of their emotional health. With the Mindletic app we'll be able to monitor energy levels, productivity and emotion, and provide emotional – perhaps even professional mental health – assistance. This could benefit not only the employees, but also the company as a whole."
Besides regular, work-related platforms Turing Colleges also uses the Strava app, as the team has quite a few runners, cycling enthusiasts and "exercisers" of other kinds. Strava allows them to share our fitness results with other team members and users.
"Truth to be told, we rely more on integrations with other tools, rather than individual platforms. For instance, we've expanded Slack with many additional tools and individual channels, thereby ensuring an excellent replacement for internal communication and community building face-to-face. We share absolutely everything – from book recommendations to world news and ideas for the team. We lavish praise, celebrate each other's achievements, share memes, and otherwise make the most of this platform," Algė concludes.