Turing College founders share tips on keeping their team sane during difficult times with… running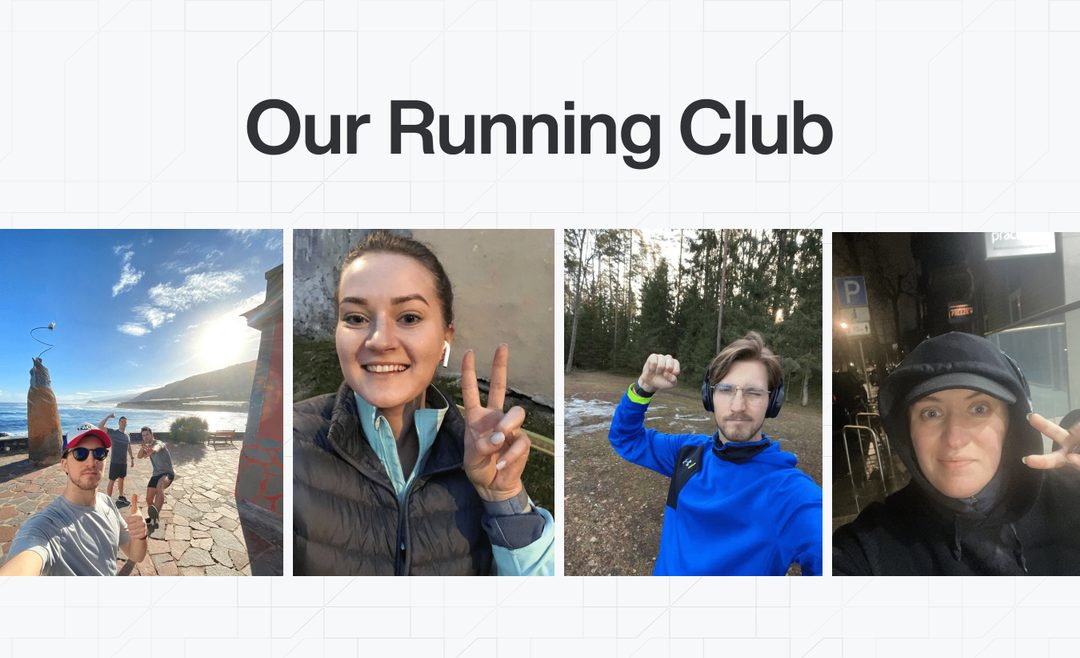 In the hectic startup world, it's easy to lose yourself and your sense of motivation, especially in times when we're all forced to stay indoors. And 2021 brought a new set of challenges, when we became the first Lithuanian startup to take part in the exciting but really demanding Y Combinator program. Benas, Lukas and Tomas, the company's founders, were all sensing that the team needed an additional source of energy and motivation, something that would allow people to get their mind off work, but at the same time help them become a stronger team. The activity needed to be offline, as adding more hours in front of the screen would do more harm than good. Running was ultimately chosen for its universality, low entry requirements and inclusive nature. Read on to learn how we made it stick!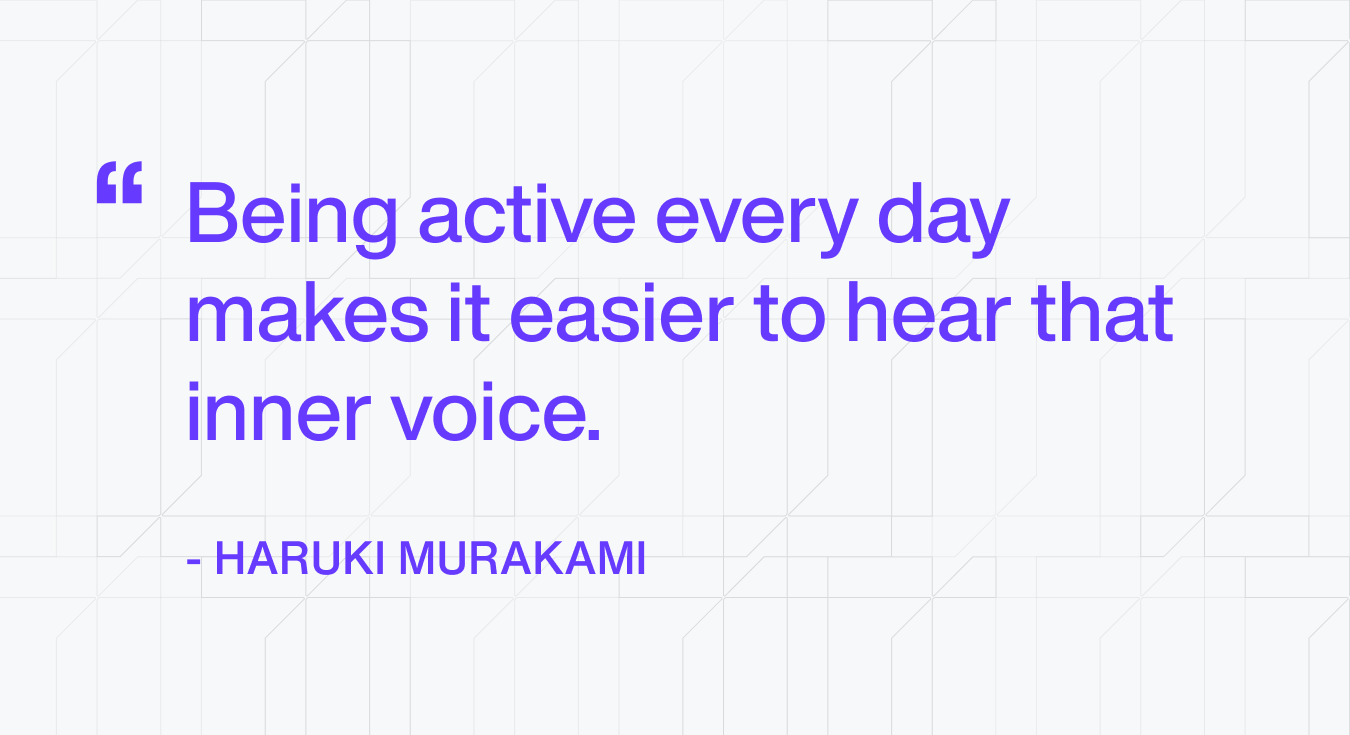 "Being active every day makes it easier to hear that inner voice," writes Haruki Murakami, the acclaimed Japanese novelist and passionate runner.
The Turing College Running Club, which keeps growing together with the team, has quickly become an integral part of our company. It helps with combating stress, keeps everyone in shape and, like any athletic activity, provides the team with a connection that goes beyond the workplace. Of course, during the lockdown, most of the runs are completed individually, but, following all the required safety precautions, the club has already organized a few group runs in Vilnius, a city simply made for running.
We've talked to the team and asked them to share any useful tips they might have for anyone who wants to make running a part of or their company's culture:
Plan ahead. It's easy to gather everyone in the team for a single run, have fun and never do it again. To avoid this, the guys at Turing College (TC) used the same planning approach they would use when implementing courses for TC learners. It even helped people who were initially less enthusiastic about running to enjoy this activity.
"Personally, before joining the club I really hated running," Benas Šidlauskas, co-founder and CBDO, confesses. "Having a proper plan, where a trainer actually takes into account your prior skills and gives you guidelines on how not to over stress your body from day one, helped immensely."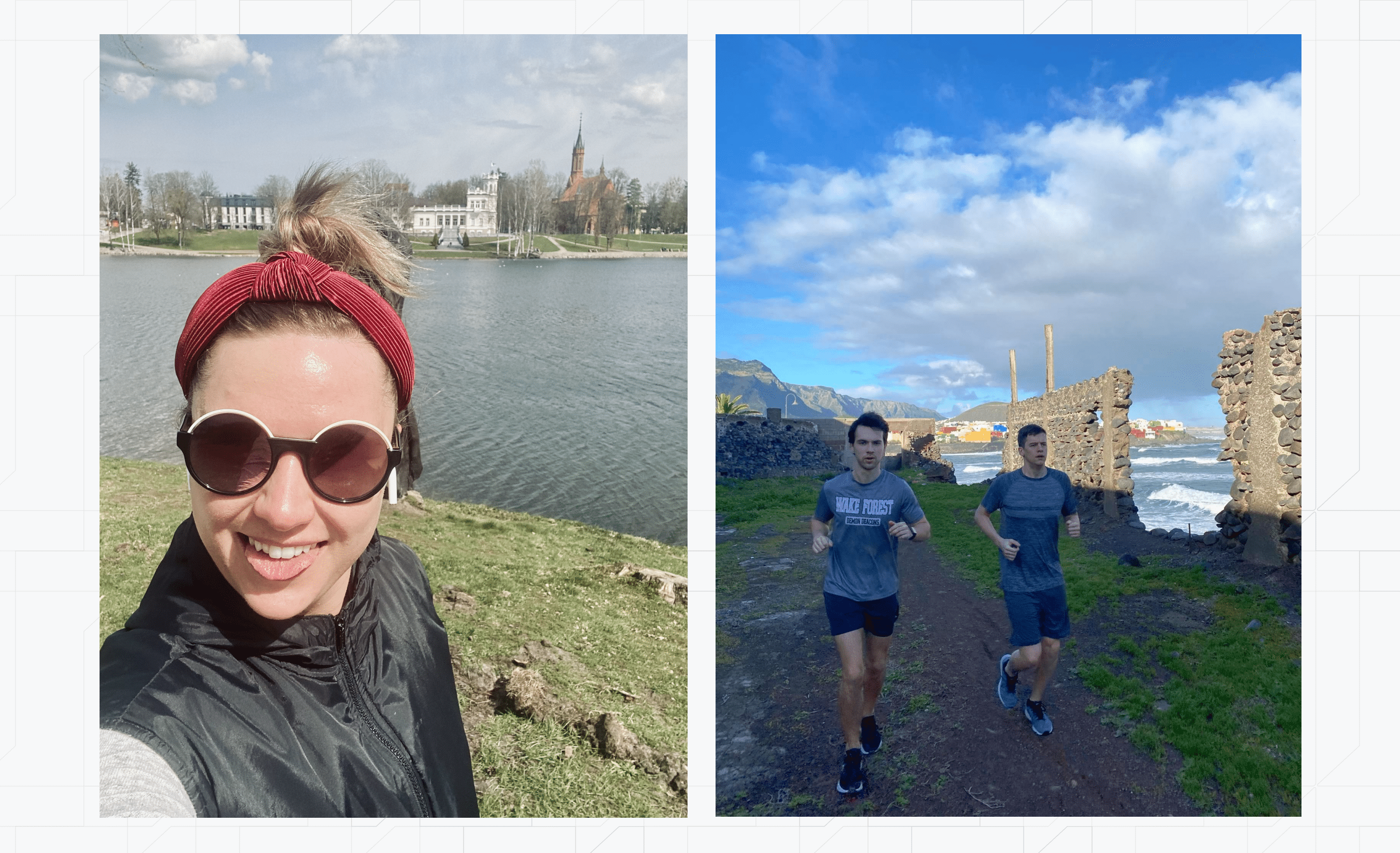 Get some professional advice. Running, no matter how casual, can still lead to injuries if done wrong. In fact, according to Active.com, in any given year, anywhere between 65% and 80% of runners suffer some sort of injury. To make the likelihood of this as low as possible, the recently established Turing College Running Club turned to their favorite subject — science. In this case, sports science.
"Most of us had tried running before, but we wanted to make sure we're doing it right and getting better at it every day," Tomas Moška, co-founder and CPO, says. "That's why we teamed up with coach Egidijus Adomkaitis, a representative of Vilnius-based Love Streams Running cluband a professional athlete who has previously held Lithuania's 10K record."
Rely on your peers, track your progress and don't get too competitive. The best thing about being a part of a running club vs. running on your own is similar to participating in an immersive learning platform vs. learning independently. You get peer support and (positive) peer pressure that motivates you to become better at what you do, be it Data Science or running. Members of the TC Running Club turn to each other for tips on nutrition, supplements, ways of dealing with recovery, and more. Learning from each other, a core principle known to Turing College learners, has definitely found its way into the club .
"We don't see this as a competition, but we do push each other to work on personal goals, whatever they might be — a lower heart rate during a specific phase, or your 5K PR," Lukas Kaminskis, co-founder and CEO, explains. "The most important thing is to strive to benchmark yourself today against your yesterday self."
As you might expect, the people behind Turing College are obsessed with data. And there's no better way to boost athletic performance than by tracking progress. To do so, the TC Running Club is using Strava, which provides a great platform for sharing and comparing results.
We hope you've enjoyed this short glimpse into the after-work life of Turing College. Stay tuned for more!