3 key questions plus tips on the Turing College admissions interview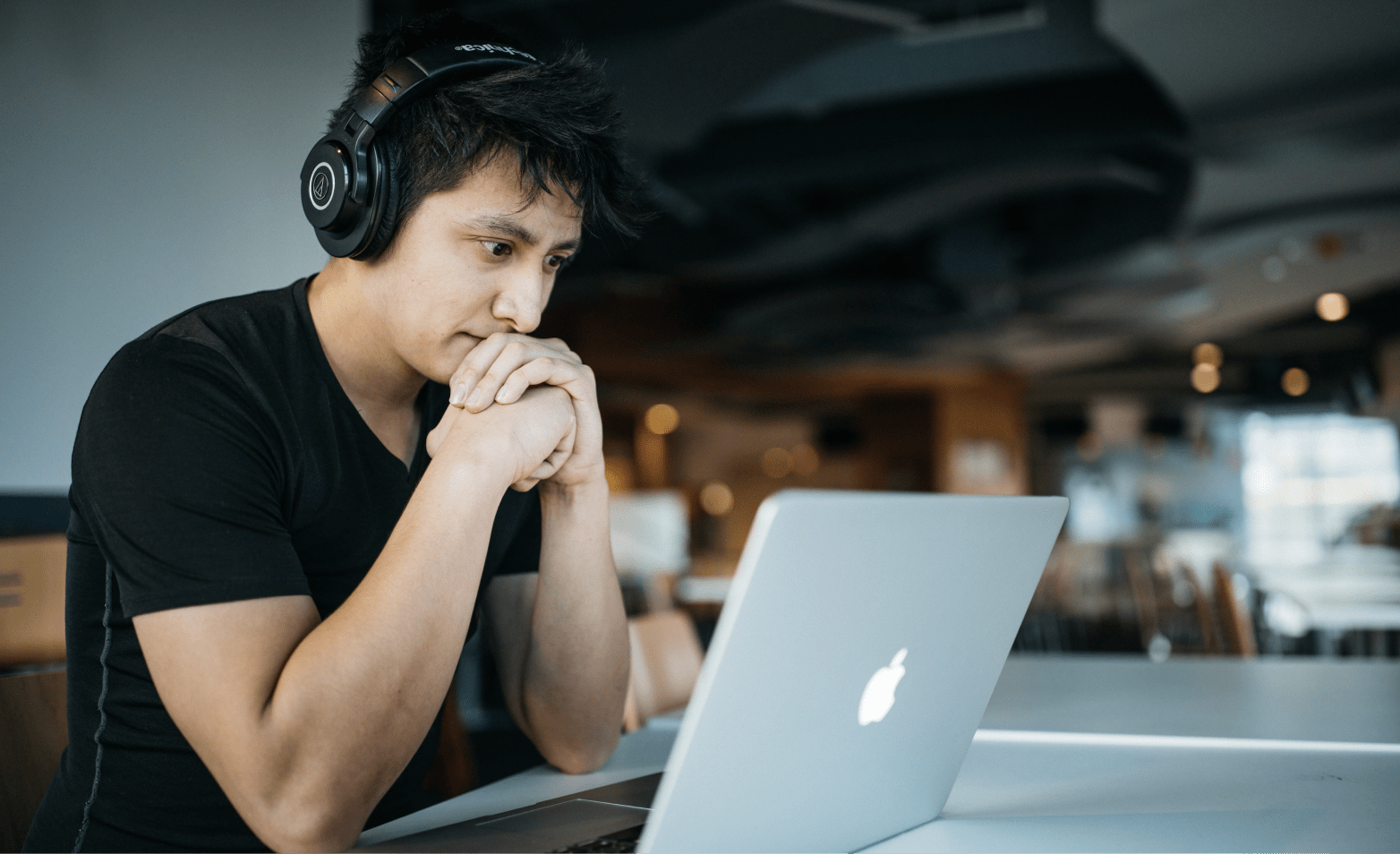 Whether you're applying for our full-time or part-time program, the 3rd and final step of your admissions process to Turing College is the same: the interview.
In this short blog we want to address some key questions about the Turing College interview and share a few handy tips. But before we do, let's cover the basics:
The interview takes up to 1 hour;
There is no extra preparation required beforehand;
The interview is there to evaluate your soft skills and your passion for IT;
It's also an efficient way for us to get to know you and for you to get to know us - after all, joining our program is a big decision.
We want to make everything about the interview crystal clear, so you have nothing to worry about and can fully prepare for it. So now let's jump into some of your key questions concerning the interview.
Who gets invited to the interview?
After you've completed and submitted your admissions challenge - the 2nd part stage of the admissions process -, our team then evaluates it. If your solution stands out from the crowd, we will invite you to an interview with Turing College.
So here's a tip to help with your application. Put as much effort into the challenge as you can - don't wait for the interview to show what you can do. The challenge is your chance to showcase your problem-solving ability and passion for IT and coding. So ace the challenge and soon we'll be seeing each other in the interview.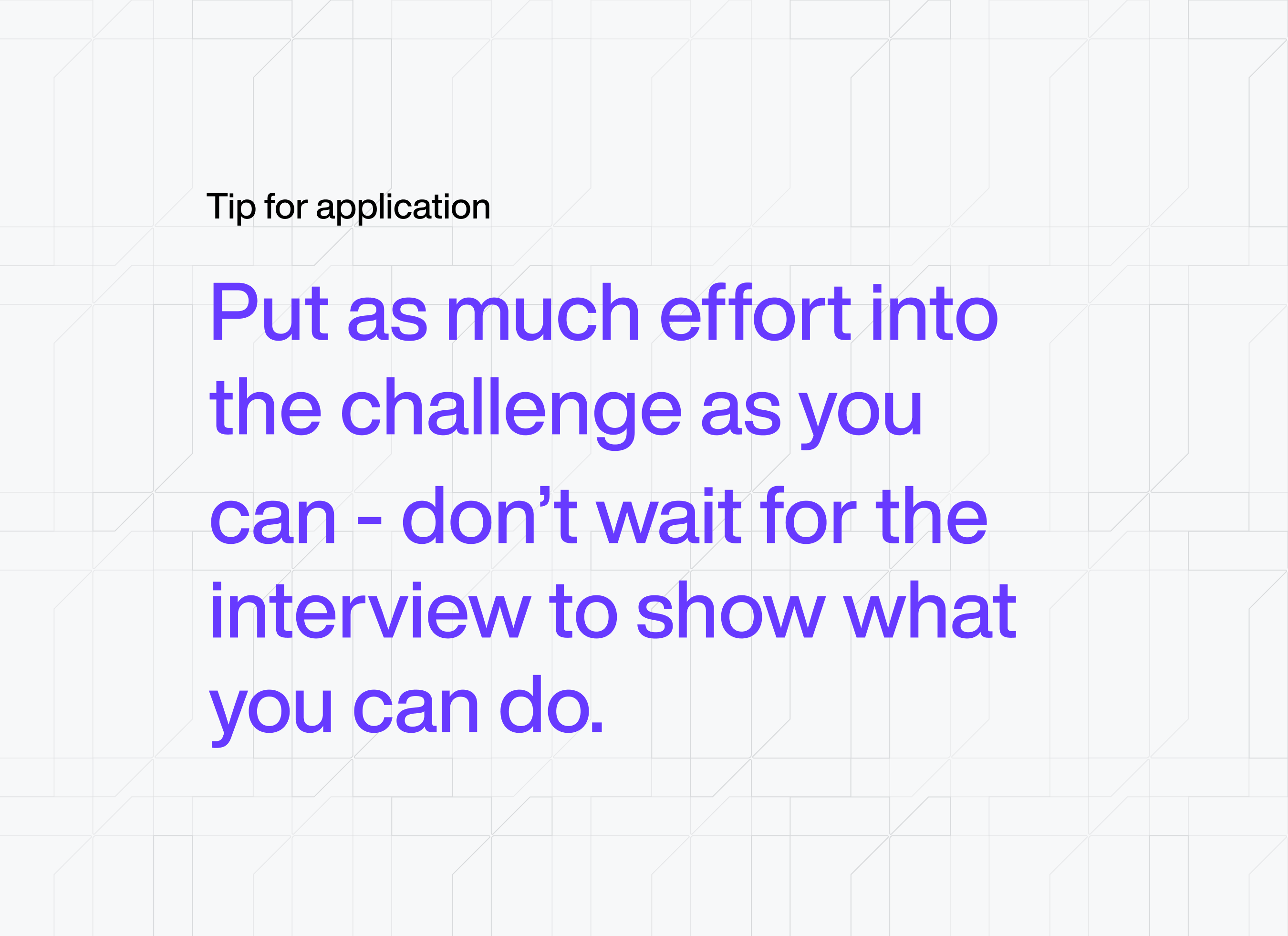 Why do you have to go through this interview?
There are 4 main reasons why having an interview is essential for our admissions process.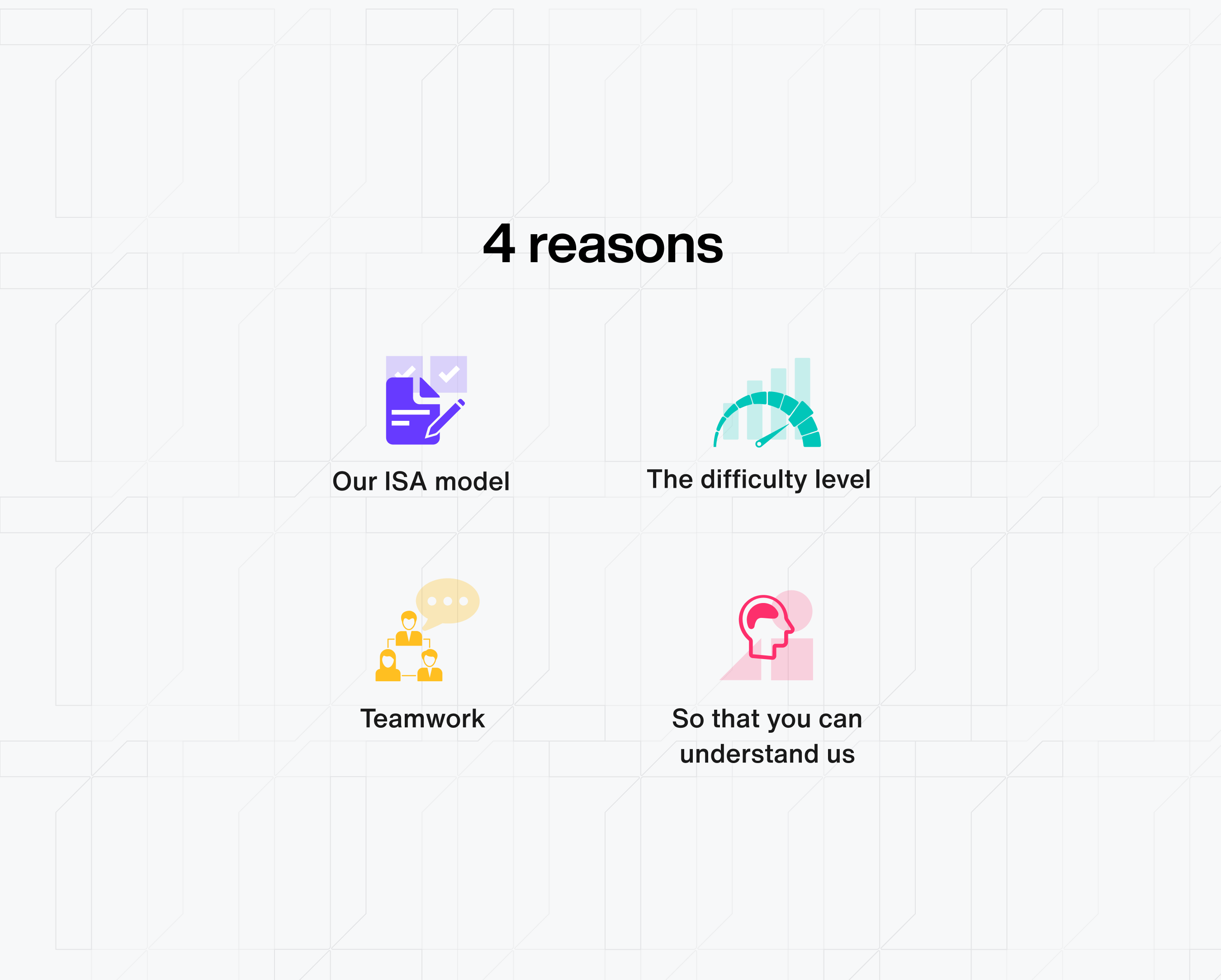 Reason 1: Our ISA model
Because of our ISA model, our learner's only start paying their tuition fees once they land a job. In the meantime, it's us who is picking up the bill.
This means we need to be very careful about which candidates we select to become learners on one of our courses. As much as possible, we aim to ensure that you'll succeed not only in completing our course, but also in finding a great job on graduation. The interview is a key tool in helping us decide whether you're the right fit for our studies, and will go on to great things afterwards.
Reason 2: the difficulty level
The courses on our program are intended to be hard. So we need to select learners who will be capable of managing these difficulty levels. Our learners don't necessarily need to have prior knowledge of coding or math. This means we need to find people with high motivation levels who can prove to us that they can learn quickly and achieve. The interview is a way for us to assess if you have these characteristics.
Reason 3: teamwork
Teamwork is an essential part of our program. So we want to make sure that the group of learners who start a course will work well together. Building a community and learning together with peers are crucial elements of our educational philosophy. Through the supervised exchange of knowledge and experience between peers, learners gain a deeper understanding of the subjects they are learning. By working with their peers, our learners gain access to different approaches and solutions, giving them a more comprehensive 360° understanding of their subject.
Not only that, they develop critical collaborative skills and learn to be proactive and receptive when it comes to feedback.
So, during the interview, we need to check whether you will fit in with other learners and will be able to get the most from our peer-to-peer learning environment.
Reason 4: so that you can understand us
Our educational approach is very different from a traditional university. Along with the peer-to-peer learning aspect we just mentioned, there is also the fact that learning is self-paced.
Here's how self-paced learning works. At Turing College, we give learners a lot of flexibility in terms of the speed at which they progress. They can go through the material at their own pace and are not pushed to move forward with the course until they're ready. This is possible because there are no lectures or scheduled classes in our courses - the primary means of learning is through project based work.
Another unique element is our custom-made learning platform that unifies all educational processes in one place and enables innovative methodologies.  Our platform also emphasizes the development of soft skills as well as hard skills. Using this learning platform, we've built courses that make our learners market-ready on graduation because their studies are a replica of how their future working life will be.
In summary, there are a lot of features of the learning experience at Turing College that may be new for you. The interview gives you a chance to get to know more about our learning concepts and approach. So we encourage you to prepare questions for us as well and to raise them during the interview.
What happens after the interview?
The interview is the final stage of the admissions process.
So, if your interview goes well and you pass, it means that you have successfully completed your admissions process to Turing College. You'll be invited to join our program within 7 days.
Don't miss your chance
Hopefully we've shown in this blog that the interview is nothing to be afraid of. The point is to get to know each other, and for us to be sure you're ready to start or continue your path in the field of Data Science together with us.
If you're still deciding whether to apply to Turing College, you'd better hurry as there's not much time left to apply.  You can still apply for our part-time Data Science course until November 11th. The course will start on December 1st.
If you have more questions about earlier stages of the admissions process, check out this blog post that covers the full journey of entering Turing College.