Turing College kicks off in style to transform IT education for good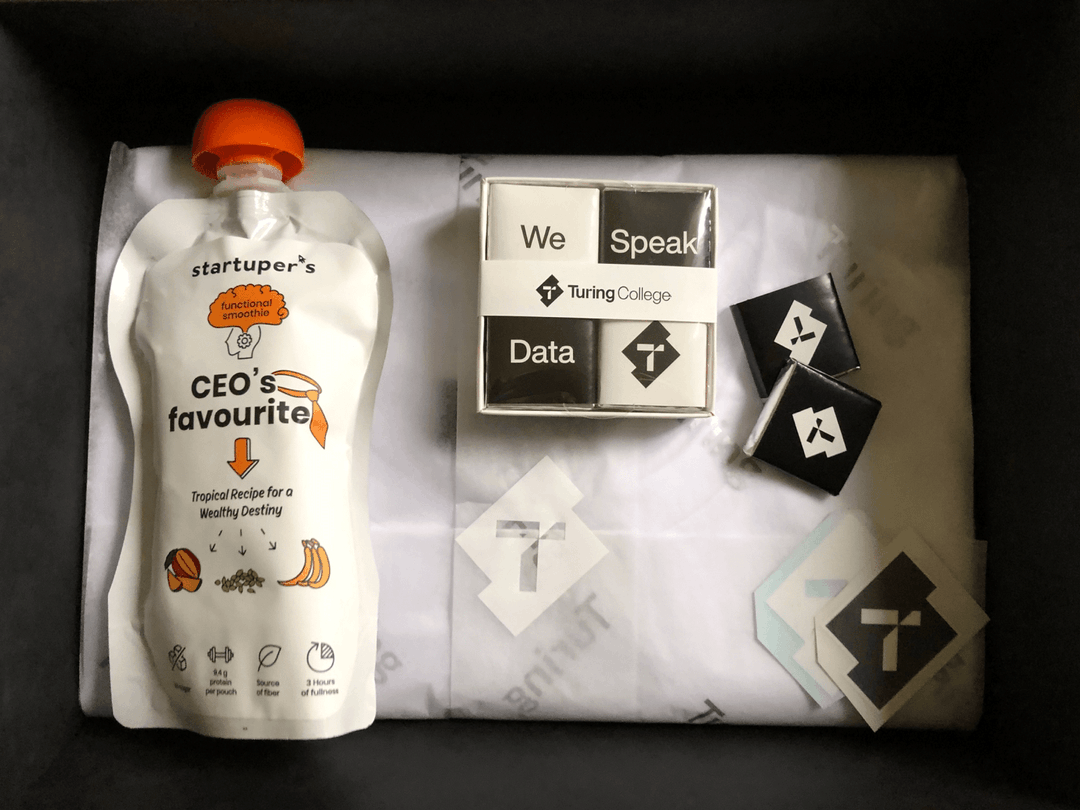 On November 5th, our first cohort of Data Science learners kicked off their Turing College studies in style - with a Kick Off Day not to be forgotten. This marked an important moment for our learners. They are embarking on a journey that will not only lead to a new or improved IT job, but will also bring them new connections, new knowledge, new challenges and new experiences.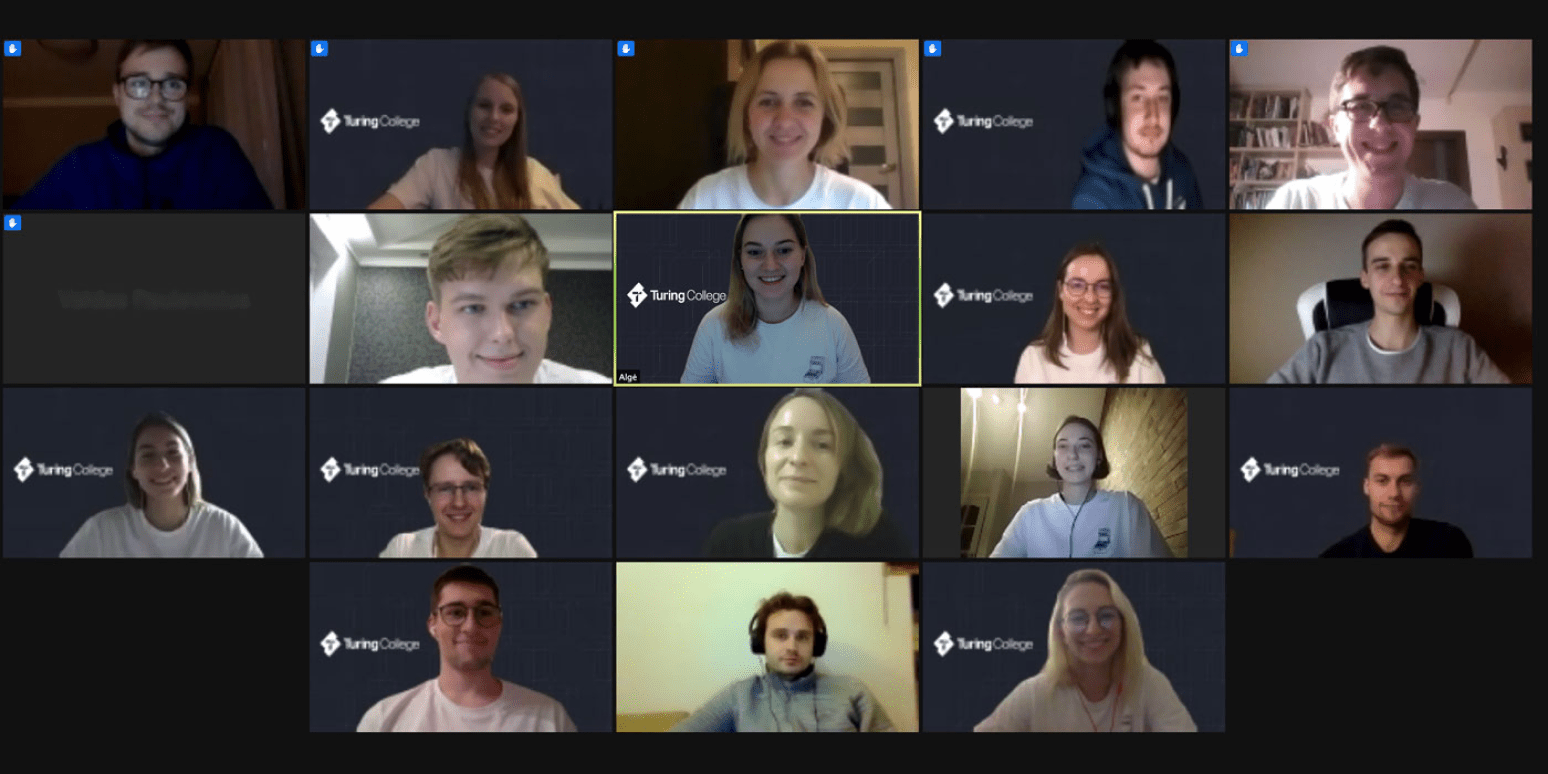 It was also a momentous step for us in our mission to provide data-driven IT education. We have come a long way since the Turing Society was established in Rotterdam 5 years ago. But in a sense, this is also just the start for us, as we work to make data-driven peer-to-peer learning the norm in higher education, not the exception.
Encouraging collaboration from day one
Collaboration is such an important part of what we do. We partner with tech companies like Vinted, Biomapas and Tesonet to build our curriculum. And we work with other tech industry leaders as our Hiring Partners, awaiting our graduates.
But most importantly, our whole approach to education is based on fostering collaboration between our learners.
Why do we have this focus?
Simple - teamwork is an essential skill in the workplace. And our program is designed to recreate the real working conditions of an IT team as closely as possible. In this way, our learners enter companies on graduation and are actually ready for working life.
Because collaboration is so important to what we do, we wanted to make sure it was a feature of our Data Science course from day one. In fact, our learners started getting to know each other on day minus two (or November 3rd as it's commonly known). We organised two intro days before the official Kick Off. During these two days our amazing new cohort got to hang out (online) and introduce themselves, building relationships that will help them through their studies.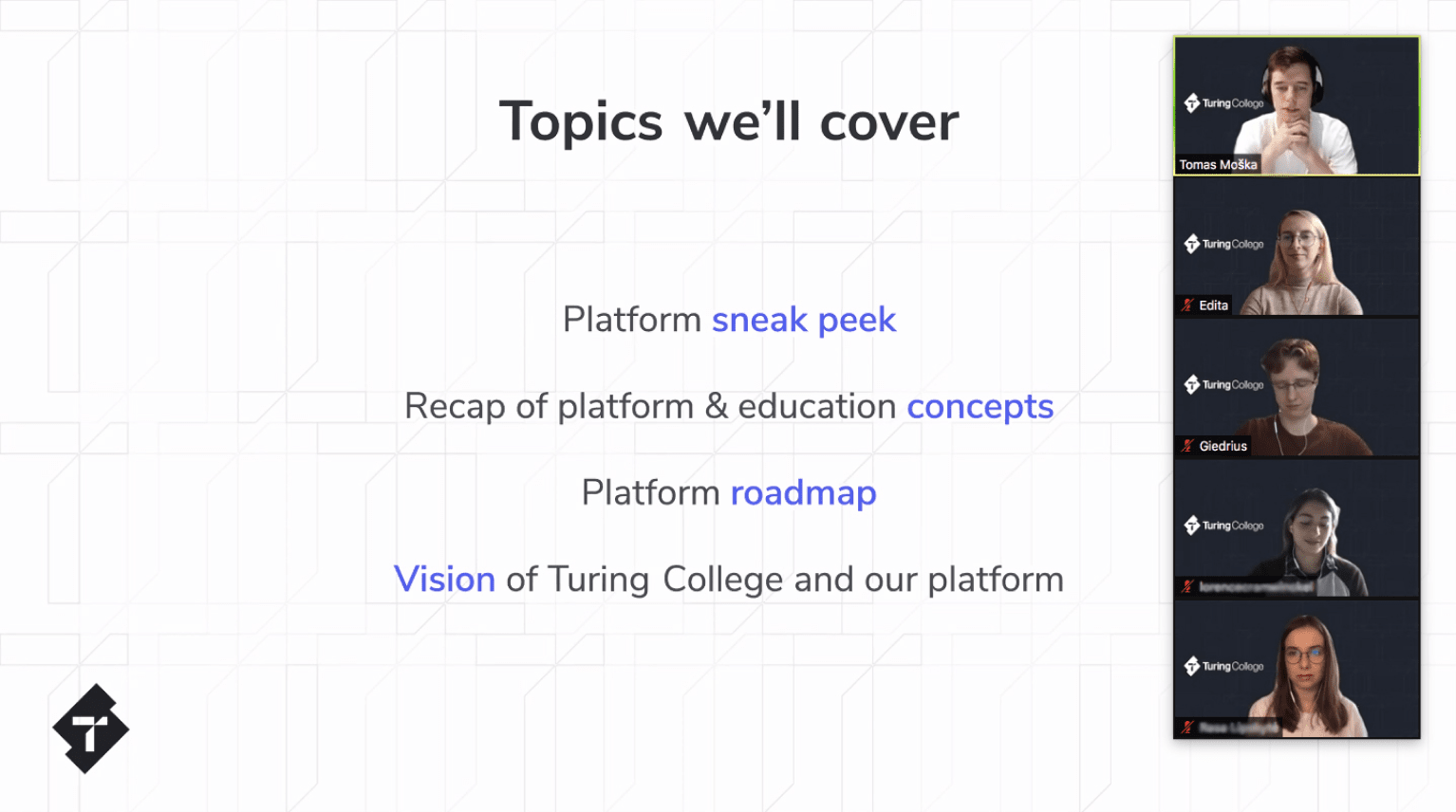 Our courses are designed to be challenging, and support from co-learners is essential. This comes in the form of constructive peer reviews, daily standups, Q & As on Stack Overflow, and much more. Plus we schedule informal online and offline (currently - just remote) events every month to help our cohort become a supportive and encouraging community.
Helping every learner uncover their talents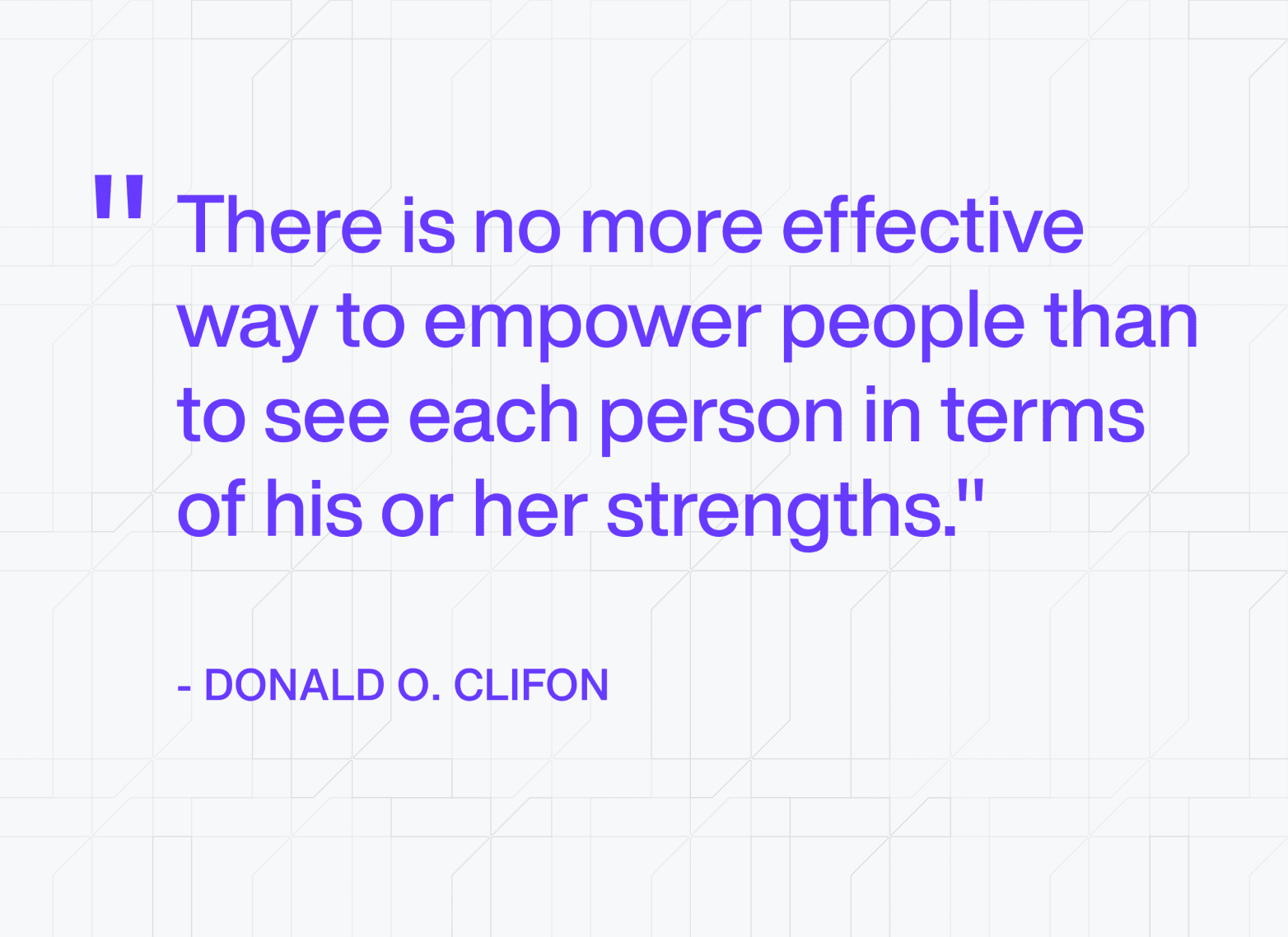 We want our learning environment to be positive in every respect. Without this, taking on the challenges we put in front of our learners would be impossible.
This positivity is created by our focus on teamwork and collaboration. And it's also created by our desire to help every learner discover their strengths and talents. And this is something we focused on a lot during the Kick Off Day.
The Kick Off Day featured a 2-part workshop delivered by Clifton Strengths coach Laima Šlapkauskaitė all about uncovering and defining the core talents each individual has. In these inspiring sessions, we explored the Clifton Strengths psychological assessment and methodology developed by Donald O. Clifton, a tool that has been used by 90% of Fortune500 companies to uncover our true talents.
This workshop was followed by a session delivered by Giedrius, our Head of Education, and Lukas, our CEO. They got participants to draw up a "self-contract" to help them define their goals and expectations for themselves during the course and beyond.
Reflecting on their strengths will help every learner to prioritise what matters most to them during their studies. And the Turing College platform is perfectly set up for this process. Because learners can study at their own pace, they can spend longer on topics that interest them most or where they most need to develop, and can progress more quickly through those which aren't so important. They also received data-based feedback so they get a crystal clear picture of exactly how they're performing in different areas.
The result is learners who are in control of their own progress, empowered to get the maximum value from their studies and be high achievers.
Just the beginning for Turing College
The Kick Off Day was a super exciting moment for us. After months of preparation, we were able to welcome full-time learners to Turing College's custom-made learning platform. That's what it's all about.
And it was also exciting because we know this is just the beginning. We have our part-time Data Science course beginning on December 1st, and are planning for another full-time course to kick off in early 2021. And then there'll be new subjects beyond Data Science, new geographies, new Hiring Partners … new everything. Watch this space, and in the meantime raise a glass to the class of 2020 - the first ever Turing College cohort!